JULY 7, 1997 - 2007
JOIN US IN CELEBRATING THE 10 YEAR ANNIVERSARY OF THE CHURCH OF PHILADELPHIA IN ITS SERVICE TO GOD, COUNTRY AND COMMUNITY.
ALL PRAISES UNTO GOD OUR FATHER FROM WHOM ALL BLESSINGS FLOW
Rev. Dr. Ricardo Enoch Nuñez
Senior Pastor
The Church of Philadelphia
and
Mrs. Emily Elisabeth Nuñez
Evangelist and First Lady
The Church of Philadelphia
Wherefore take unto you the whole armour of God, that ye may be able to withstand in the evil day, and having done all, to stand. Ephesians 6:13
Moral and Ethical Issues of Command

Dear Church members;

We are warned throughout scripture to have nothing to do with even the appearance of evil. God tells us to not dwell amongst the UN-Godly, and those who are not of one accord; as in who we worship and believe in as our Lord and Savior! Yet we house and protect those whose doctrine is hate and murder. We sit by silently as they sneak out and commit crime after crime. And yet we raise our voices in anger over the issues in the Mideast, as if blood isn't on our own hands. We have plenty enough to be worried about on our own soil.

But let us take a realistic look at the Mideast issues.

There would not be an issue if Lebanon would have enforced U.N. Resolution 1559 and not allow Hezbollah to conduct terrorist activities inside their borders. Just as Iran and Iraq tolerate and promote Al Qaeda, likewise, the United States tolerates and promotes the Ku Klux Klan and other hate groups who continue to thrive here. We fight our war on terror, terrorists and terror organizations, and every group is on the watch list but these white supremacy groups.

We allow terrorist to thrive in our midst, and then we're shocked when civilians are killed. Terrorists don't follow the code of conduct. That's what makes them terrorists. They hide in the midst of people, in churches, schools and residential areas for that very reason. If civilians are killed in the conflict then it makes the other side look like murderers. When, in fact, the terrorists wanted the collateral damage in an effort to provoke hatred of their enemies and make them look bad as a bonus. But they should know that when you lie down with bombs in your home you should not expect to wake up, just as Israel's ambassador to the United Nation stated in his address to the United Nations.

The terror cells are well trained groups of soldiers who work in small groups using guerrilla tactics. These tactics are to draw enemy fire on civilians, use civilians as shields and then garner support from the world for their cause. They sleep with bombs in their homes and find themselves shocked when their homes are blown up in the morning, if they survive the strike. Then they stand in front of the cameras with their dead that they claim to respect in their arms. But when we photograph them we're desecrating the dead and disrespecting their faith?

They parade in front of the television and the United Nations claiming these animals in Israel are murdering their innocent children, elderly and women. But when has Hezbollah renounced the murder of innocent Israelis, whom they purposely target daily?

There are also issues and complications of fighting a war with soldiers who are under control and guerilla warfare troops who are not under control. This asymmetrical warfare is what officers on the battlefields of today will face and must be instructed in the formal way of conducting warfare under these conditions. A war in which the Geneva Convention laws will not apply because only one side will adhere to the rules of moral and ethical warfare, as it is mandated in the rules of engagement.

These are just my thoughts on the situation in the Mideast.

Dr. Ricardo Enoch Nunez

Senior Pastor

The Church of Philadelphia
THE WILD DOG OF WAR

Missiles have been found inside both Syria and Lebanon with Iranian markings on them. There was at least one of these missiles launched at Israel. And now we are hearing talk from Boutros Boutros Ghali who is guiding the hands and mouth of Kofi Anan, that Israel must allow permanent UN troops to be placed along the borders to bring peace to this unstable situation.

Hamas leaders threaten to never release the two soldiers captured. To stop this, all they have to do is release the two soldiers and it would end. But why do you think this issue is not being discussed anywhere? They simply want to make Israel look as if there out of control so that they can come in and take control from them.

Israel is protecting itself, just as any sovereign nation has the right to do. But somehow they're the only ones killing and running wild? It is Iran who has the wild dog of war as President with the spirit of Alexander the Great running through his veins. That very spirit that is called Apollyon, who has stated that if the whole world was to come against them they would not stop.

Yet the news is quiet about this mad man, Ahmadinejad and his provoking this war. He not only threatens Israel, but he and his band of despots threaten the lives of Christians in the Sudan, Mogadishu, Somalia, Ethiopia and America.

Where is the UN on dealing with him and his lack of self control? If they continue, the skies will open up over their heads and destroy them.

I strongly recommend all believers prepare for the days ahead by being stocked up on food, water and anything else you might need such, as medical supplies and emergency equipment.

But most of all, set your spiritual house in order with the living God who will soon remove His hands from us.

God cannot and will not abide in sin. He could not do it when is own Son was on the cross and He will not do for us. We can't lay blame on God for this; we brought this inside our own homes.

As blood reaches out to touch blood, so does sin reach out to touch sin. Our sins have reached the nostrils of God and He is not pleased.
A MEMORIAL DAY MESSAGE
From Dr. Ricardo Enoch Nuñez
May 29, 2006
Because time is of the essence, I'll get right to the point.
If you give up your guns, you are dead. If you go to the camps or whatever name they choose to call them; Wellness centers, Re-education centers, you are going to die. Not only will you die, but you will become food for something else.
If you are a pacifist and feel that this is what God has called you to, then by all means, step forward now. Why wait?
Jesus is coming back with all power and glory, like a roaring lion. He is coming as Judge with His warriors at his side. He is not coming to chat or hold a peace rally. He will be coming to put evil at room temperature. There's nothing in the book of Revelation that tells us to be passive. Jesus says that when we have done all that we can, then stand. He does not say roll over and be a pacifist.
The bible also says that God is the same yesterday, today and forever. He raised up warriors and warrior priests from the beginning of the Bible to defend His word, His people and the land they inhabited, to root out sin and to separate His people from those who thrive on sin and evil. He even used His warrior priests against the people of Israel when they chose to follow after strange gods and idols. That same God still stands today.
Evil must be stomped out where ever it rears it head. Those who practice evil and worship after strange idols are not going to let you continue to walk this earth just because you give your guns away or because you advocate a peaceful solution. The Lord says that we will beat our swords into plowshares. But that is after His return. And keep in mind, His return will be with a sword ready for battle.
There are too many people stuck on stupid, and they will die turning in their guns.
I highly encourage all men and women to learn to use weapons to defend themselves and their families. Don't rely on just the males to protect the family. Women need to learn to defend themselves as well. And learn to use non-conventional weapons.
Teach your young men and young women close quarter combat skills: how to handle a knife, how to use a knife, how to make a knife out of scrap metal; how to feed themselves off the land; how to produce potable water and sustain themselves without going to the store to buy provisions.
We must all learn basic first aid, the care of wounds and how to conceal ourselves. There will be times when we must be hidden and quiet.
When Jesus was pursued by the crowd and they intended to take hold of Him, Jesus concealed himself and left the area. He didn't just give himself over to them. When the disciples were on the boat and were being tossed by the storm, they didn't just jump into the sea and say 'Oh well, I'm going to be with the Lord'.
Once you get into those camps, at least have the testicular fortitude to die like a man or woman, and don't become an informant telling them where other Christians are hiding. And please note that you will be tortured. Long before you die in the camps, you will be begging to die.
You don't have to wait on Al Qaeda, nor do you have to wait on the globalists to kill you. If you really are in a rush to see the Lord, then go play in traffic. There are numerous hate groups that would be glad to send you on your way to martyrdom. But please note that if you know that what you are doing will actively lead to your death, then you are, in essence, committing suicide. And if you are concerned about what the Bible says, read what it says about suicide: throwing God's greatest gift back in His face.
I don't condone nor endorse anything that other pastors have signed on to. The members of the Church of Philadelphia know scripture and they know where I stand on this issue. They have been well taught so that in these days they can use the discernment placed within them. This is the time when you should be teaching that you have need to be taught. The members of the Church of Philadelphia are not of those people. They have been taught. If you are still asking the basic questions of Christianity, then you have more pressing issues to deal with than internment camps.
Every one of the apostles died terribly and horribly, but they died defending their faith not cowering on their knees. Nor did they water down the word.
When we remember on Memorial Day those who gave their lives, it becomes very clear that FREEDOM has nothing to do with FREE. There is a price to pay for freedom. Just as Jesus paid the ultimate price so that we might have spiritual freedom, we may be called to pay a price as well. But the ultimate sacrifice has already been paid.
The apocalyptic books of the Bible are very clear that there will be war, sickness, famine, drought and civil unrest. It is at our very doorstep. It is unwise to think that you can passively sit by and wait for a rapture that isn't going to happen. Or that you can rely on a demon-possessed globalist regime to take care of you and show you compassion. Just because Jesus came first as the Lamb doesn't mean that is His only attribute. He is the Lion of Judah and an Ensign of the People. He is coming to righteously judge and to make war against evil.
Revelation 19:11
And I saw heaven opened, and behold a white horse; and he that sat upon him was called Faithful and True, and in righteousness he doth judge and make war.
Revelation 17:14
These shall make war with the Lamb, and the Lamb shall overcome them: for he is Lord of lords, and King of kings: and they that are with him are called, and chosen, and faithful.
Isaiah 11:10-16
10 And in that day there shall be a root of Jesse, which shall stand for an ensign of the people;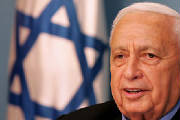 PM SHARON SUFFERS SIGNIFICANT STROKE; UNDERGOES SURGERY TO REPAIR CEREBRAL HEMORRHAGE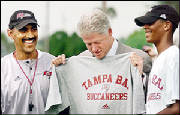 NFL COACH TONY DUNGY'S SON FOUND DEAD
FROM THE PASTOR:
Our thoughts and prayers are with Coach Tony Dungy and his family during this time of grief and mourning. May the Lord's grace abound and touch those who are so deeply affected at this time.
Please join us, The Church of Philadelphia in praying with the Dungy Family. That they might know the presence of God through His son Jesus Christ and His Holy Spirit , now and forever.
Psalms 23: 1 - 6
1 The LORD is my shepherd; I shall not want. 2 He maketh me to lie down in green pastures: he leadeth me beside the still waters. 3 He restoreth my soul: he leadeth me in the paths of righteousness for his name's sake. 4 Yea, though I walk through the valley of the shadow of death, I will fear no evil: for thou art with me; thy rod and thy staff they comfort me. 5 Thou preparest a table before me in the presence of mine enemies: thou anointest my head with oil; my cup runneth over. 6 Surely goodness and mercy shall follow me all the days of my life: and I will dwell in the house of the LORD for ever.

ARIEL SHARON HOSPITALIZED AFTER MINOR STROKE
FROM THE PASTOR:
It is incumbent upon us to pray for Prime Minister Ariel Sharon at this time, as well as for Israel and the things that are taking place there even now.

CHURCH'S ANTI-WAR SERMON IMPERILS TAX STATUS
This is a primary reason that The Church of Philadelphia does not hold 501C3 Non-Profit status: The government can control what the church believes and preaches.
Ironically, while the government seeks to control the church's pre-election statements, come election time, political candidates will crowd the pulpits seeking to combine a psuedo-religious message with political rhetoric.
Ezekiel 11: 4-12, 21
4 Therefore prophesy against them, prophesy, O son of man. 5 And the Spirit of the LORD fell upon me, and said unto me, Speak; Thus saith the LORD; Thus have ye said, O house of Israel: for I know the things that come into your mind, every one of them. 6 Ye have multiplied your slain in this city, and ye have filled the streets thereof with the slain. 7 Therefore thus saith the Lord GOD; Your slain whom ye have laid in the midst of it, they are the flesh, and this city is the caldron: but I will bring you forth out of the midst of it. 8 Ye have feared the sword; and I will bring a sword upon you, saith the Lord GOD. 9 And I will bring you out of the midst thereof, and deliver you into the hands of strangers, and will execute judgments among you. 10 Ye shall fall by the sword; I will judge you in the border of Israel; and ye shall know that I am the LORD. 11 This city shall not be your caldron, neither shall ye be the flesh in the midst thereof; but I will judge you in the border of Israel: 12 And ye shall know that I am the LORD: for ye have not walked in my statutes, neither executed my judgments, but have done after the manners of the heathen that are round about you.

21 But as for them whose heart walketh after the heart of their detestable things and their abominations, I will recompense their way upon their own heads, saith the Lord GOD.
2 Timothy 4: 16 - 18
16 At my first answer no man stood with me, but all men forsook me: I pray God that it may not be laid to their charge. 17 Notwithstanding the Lord stood with me, and strengthened me; that by me the preaching might be fully known, and that all the Gentiles might hear: and I was delivered out of the mouth of the lion. 18 And the Lord shall deliver me from every evil work, and will preserve me unto his heavenly kingdom: to whom be glory for ever and ever. Amen.

From the Pastor:
God has not given us a spirit of fear. And in these times, I would not have you acting out of fear but out of wisdom and according to the faith which The Father have given each of us. For the days ahead, we are called to be good stewards: to have our lamps full of oil, be prepared for the bridegroom and to be prepared for tribulation.
First, we need to have ourselves right with God by admitting our sins, repenting and calling on our Lord and Savior Jesus Christ who is our only redeemer. Regardless of whether we live through the coming days or not, we will all arrive in the kingdom of heaven together.
Second, after watching the tragedy that took place in Louisiana, it became very apparent that many people lost their lives because they were not physically prepared. Many were not in good health in order to ambulate, and had to rely on others to move them to safety. Then when those others didn't come or refused to help, many perished.
As Senior Pastor, I strongly urge every member and all loved ones to get themselves in the best physical conditioning possible by exercising, eating well, proper hygiene and making sure that you have and are taking all prescribed medications appropriately. I would also urge everyone to have a plan of contact, a way to evacuate, a planned escape route and meeting place in case your family is separated. Be sure to make special plans for elderly and infirmed loved ones.
Next, of course it is advisable to have a first aid kit and to have at least two people who are trained in CPR and first aid. It is also strongly suggested that you have food and water enough to sustain your household for 30 days, as well as warm clothes.
While we do not condone the act of violence upon anyone for any reason, the Lord would not have us be foolish. Nor would I tell you that is would be unwise to own some type of home protection with adequate ammunition, and to make sure you and others in your household know how to use it. You may very well have to protect yourself or family from those who would prey upon you during these times of tribulation.
The events in Louisiana and the coming events lead my spirit to also share with you that you should be prepared to move all of your provisions and yourself to an alternate location. Keep your cars fueled and in good mechanical condition. If you don't own transportation, this would be the time to join together with other Christians that are close in proximity who would be willing and charitable enough to provide you with transportation. I need not remind any of those in the body of Christ that this is not about SELF. This is, moreover, about being there for others in their time of need. It was shameful and embarrassing to watch the way local, state and federal officials let down the citizens of New Orleans. But it was more shameful and painful to see thousands of people evacuate the city in large SUV's with room to carry others out, yet abandon their brothers and neighbors.
Finally, we have to put aside our differences in race relations. We are either Christians, who are called by the name of Jesus Christ or we are not. This means we must learn to lay aside our differences, take care of our fellow man and not harbor hate or resentment toward anyone or any race. I am reminded of the scripture in Hebrews 13:2 which says
Be not forgetful to entertain strangers: for thereby some have entertained angels unawares.
Those angels were not of one particular race or another, they simply appeared as men with help, advice and a warning from God. It would be a pity to reject a messenger of the Lord because we judged them by their skin tone.
This nation is at war with a group of individuals whose ideology is counter-Christian and counter-Jewish. They use the "Divide and Conquer" facet of this nation by playing on the racism that this nation refuses to respond to. We are a country of different nationalities and races. We all need to clean up our own backyards: we need to control the gangs and domestic terrorists of all races that exist in this country: Skinheads, Neo-Nazis, KKK, Crips, Bloods, M13's. We need to put aside stereotypes and we need to discipline our youth. As Christians we need to become role models for those who watch us, and not a mockery for unbelievers to be used as cannon fodder for the evening news.
It is time for us to put the words that we claim to believe in scripture to work. If we truly believe, as I do, that the bible is the inerrant word of God, then we have to stand up and stand together. Or most assuredly, this house divided will fall. This nation is under economic, religious and military attack: The three frogs of Babylon. It is high time that we stand alert and set our houses in order.
When all is said and done, though we prepare; though we stockpile food and water; though we amass, silver and gold, it is Jesus Christ alone who can save us through tribulation. Put your faith in no man, but trust in the God of Abraham, Isaac and Jacob.
By purchasing the book, "And Enoch Also Prophesied: The Epiphany" for yourself or perhaps as a gift for a loved one, you are making an investment in your spiritual future. As a pastor, I don't give comfort sermons, nor do I water down the word. But I preach and teach as the Lord would have me: to give the truth and a warning call in these dire times.

Giving all praise and glory to God. May God bless and keep each and every one of you.
Dr. Ricardo E. Nunez
Senior Pastor
The Church of Philadelphia

TEXAS VOTERS ADD BAN ON GAY MARRIAGE TO CONSTITUTION
STATE OF TEXAS VOTER ALERT
DEFINES MARRIAGE AS THE UNION BETWEEN ONE MAN AND ONE WOMAN (Ban on Gay Marriage)
VOTE NOVEMBER 8, 2005

ONCE UPON A TIME IN AMERICA

There was a time in America when God's hand was upon it, and men had a fear and reverence for God. When the family was comprised of a mother, father and, with the Lord's blessing, children. When the Sabbath was a day of rest and worship in the bosom of the Lord. When we gave thanks for being a nation of many from different lands and different ethnic backgrounds: a people who were called by His name, Christians.

Our fear and reverence of the Lord made us bridle our tongues and control the desires of our bellies that we would not fall into a state of reprobateness. A state of moral decay has rotted this land and its people like a great cancerous sore. We've taken God out of the church, out of our schools, out of the very heart of man and replaced a God who gave us boundaries with the god of self. We are a nation with no known "off button" and a people whose wants and desires led their bellies into the same foul direction of Sodom and Gomorrah.

There is no respect found amongst men. There's no respect for God in the hearts of our children. We have changed our belief and faith in God into myths and fairytales. We discard the teachings of the Bible as we do last year's fashion fads, for whatever vision of ludeness Hollywood and our media delivers to us each day through television.

Men no longer dress and carry themselves as men and from the head we are reminded of this. For as our men have left their natural affection for the woman, so has the woman left her natural desires for the man. And the lust of our bellies cause us to burn for that which is an abomination before God. We have replaced God with a simple form of godliness. Just as Aaron fashioned the gold that the Israelites carried into a calf, so have we turned out God into idols of money, of which the very symbol is a large bull in the heart of economic Babylon: Wall Street.

We do not value God nor do we value ourselves or the lives of our children. We only seek to follow after the next thing our belly craves. And we find that what our belly craves is soon become our next idol. We have grand churches and cathedrals that reach up into the heavens, but they are only whited sepulchres filled with dead men's bones. There we gather to see the increase of our bounty and turn the church into a house of thieves while many in our pews are without houses, food and clothing. As we have forgotten God, we have also forgotten the least of us. We show no mercy or charity to those in need, we only care about our own increases. Having a form of godliness, but therein we find ourselves lacking spiritually and wanting morally that which we gave away to fulfill the needs of our bellies.

We claim that Jesus was just a man and not God in the flesh. Yet our whole focus is set on the character assassination of the one man we claim is not the son of God, and we attack those who worship him as such. For someone of no real significance or importance, why are there so many willing to kill, lie and steal that we may not worship our Lord and Savior, Jesus Christ?

We have pitched our tents away from the Pleasant Land and put our complete focus toward Baal and Sodom and Gomorrah. Soon after looking upon Sodom and Gomorrah, like Lot we find ourselves in Sodom and Gomorrah, following again our bellies and lusts, the desires to do that which is an abomination in God's eyes.

A LETTER AGAINST THE TRAGEDY

OF 9-11

September 13, 2001

I am amazed and disquieted at the reaction of American citizens to this tragedy. A few years ago during the Oklahoma City bombing no one cried out for the blood and destruction of the Aryan nation and Ku Klux Klan, who were inextricably connected to Timothy McVeigh and Terry Nichols. It has to be obvious that McVeigh and Nichols could not have possibly pulled that terrorist activity off by themselves. A great deal of planning and financial resources went into that horrendous act. But no one was demanding carpet bombing of Montana white-separatist groups. No one even thought to investigate past McVeigh and Nichols. We're left to think that these two white supremacists determined the floor plans and population of the Murrah building all on their own. And that they were able to purchase huge amounts of supplies with their own money with no outside help.

But now we want the blood of those we think to be the blame for so many lives. Why is there a double standard? Why are American citizens so quick to demand bombing of innocent women and children in Afghanistan who have no control over their own lives, let alone their government's actions? And why are so many crying for border closings now, when we clearly have terrorist in our own country destroying it from within by attacking at will people of color and religious difference. We have let countless numbers of people from enemy countries into this country under the guise of attending school, working in high tech jobs, or because they come from oil-rich countries. But poor, destitute Mexicans and Haitians must risk their lives daily to come across our southern borders to work at low-wage, slave-type jobs. Again, a double standard.

So many Americans have stated that they are willing to give up some of their civil liberties and convenience freedoms to have peace and security. But many Americans of color have yet to receive those basic freedoms, rights and tenets that white Americans hold so dear. For in the eyes of white extremist members, both under the hood and those without the hood, we are the beast of the field; or at the least, ¾ of a man. This gives them the right to kill our men, rape our women, keep us isolated in worn down communities, ill-equipped schools, and then flood those communities with addictive drugs. While the likes of Robert Downey, Jr. are given probated sentences, praise and sympathy from their colleagues, posh rehab centers and great paying jobs; Darrell Strawberry and other black and Hispanic men crowd our prisons for being involved with those same drugs.

People of color in this country have been under siege since they were brought, by force, into this country. Even now, while all eyes are focused on this most terrible tragedy, black and Hispanic men must still look over their shoulder as they travel the streets of America. Our men are still treated as ¾ of a person, as they are stopped by police officers simply because they have dark skin and drive a decent vehicle. We still have to teach our sons how to respond in a docile manner when being stopped by the police to save their own lives. Black men must still fear being lynched, whether from a tree or from the back of a pickup. Our black and Hispanic men are treated like animals at times, but you can bet they'll make up 50-75% of the armed troops sent in for this retaliation. America expects these men to defend a country that won't defend them. We have no problem with electing Ku Klux Klan Grand Wizards, such as David Duke to public office, but no one can find a sound reason to apologize for the demeaning, demoralizing results of slavery.




White separatists are content to hide behind the flag and patriotism, and hide behind there skin tone and three piece suits. But those in hate-filled organizations should know that blood reaches out and touches blood and sin touches sin. A nation that allows wide-spread killing, rape, and murder of people of color and babies in the womb will be judged by God. This nation has turned its back on those of color, those who can not defend themselves (the unborn), and condemned our brothers in Christ Jesus and the Jewish faith: those who have been preyed on by terrorists within their own borders.

Those hate-filled organizations and those who take the oath to do no harm yet rip the defenseless bodies of the unborn from the comfort and safety of their mothers' wombs, are not unlike the terrorist who stole those aircraft and used them to bomb this country's landmarks. They wear sheets over their heads in private and three piece suits and lab coats in public. All these people hide in the shadows and behind beliefs and laws made by man to protect those who do harm to others and call it the work of God! The Ku Klux Klan, Aryan Brotherhood and other Neo-Nazi organizations are rogue elements within our own borders, just as Bin Laden, Arafat, The Taliban and other foreign extremists are such outside our borders. The President was right when he said this is a battle against good and evil. The evil is here, even now at the gates. You cannot consider someone like Randy Weaver, a white supremacist, a hero and good American citizen when he was blatantly selling illegal weapons to other white extremists and stockpiling weapons himself for a self-proclaimed race war.

While we arrogantly condemn Israel for defending itself against these rogue cowards who cover their heads in white sheets as well; who walk into places of business and detonate bombs strapped to their bodies in utter disregard for innocent women and children, who take sniper shots into civilian neighborhoods and then send their young boys to the front with rocks to take the brunt of the retaliation so they can be seen on international TV, why indeed, do we not paint with a wider brush and condemn others who ruthlessly circumcise women and persecute, torture and butcher Christians in the Sudan? We should not be asking for reconciliation and speeches of forgiveness from people who have no intention of changing. In fact, it is the mandate of Palestine, not to make peace with Israel, but to destroy all Jews. It is not just African-American descendants of slaves who are owed an apology, but it is God Himself who mankind should turn toward and seek a repentant heart. We should pray to God to touch our hearts and take away the all-consuming hatred against skin color and lack of Christian humanity from those who claim to be bible-believing Christians.

I share the concern, shock and grief that each American feels at this most difficult time. It is only an escalation of the emotions every person of color feels each day when they hear of another black man being beaten or killed by the police or when a police officer stops a man of color because of baseless standards created by federal law enforcement agencies. Black and Hispanic people have been the target of terrorist activity since the birth of this country.

God bless America? I pray it may be so. If my people, which are called by my name, shall humble themselves, and pray, and seek my face, and turn from their wicked ways; then will I hear from heaven, and will forgive their sin, and will heal their land. 2 Chronicles 7:14.

While we, the members of The Church of Philadelphia are heart-struck and saddened by the events that took place in New York and Washington, DC, we are led by faith and the understanding of scripture that help us to know that this is just the beginning of the tribulation, the labor pains of judgment that will surely be a prelude to the fall of Babylon: Economic Babylon, Military Babylon and Religious Babylon.

Our prayers go out to those who still remain and our prayers are that they have eyes to see and ears to hear what the Lord is saying to the church in these days: that you set your house in order and turn away from false doctrines that preach rapture away from tribulation; that you may hold steadfast to your faith whether you survive the coming days or not.

May God bless and keep you.

The Church of Philadelphia

Order of Service

Greetings

Church Prayer

Offertory Statement

Tithes and Offerings

Devotion

Congregational Hymn

Responsive Reading

Intercessory Prayer

Song of Inspiration

Sermon Presentation

Invitation to Christ

Announcements

Benediction

Finally brethren, farewell: Be perfect, be of good comfort, be of one mind, live in peace. And the God of love and peace shall be with you; now and foreever more abiding in your spirits, till we meet again. Amen.

The Church of Philadelphia extends its prayers to Mrs. Coretta Scott King and the King Family during her recuperation.

Psalms 23: 1 - 6

1 The LORD is my shepherd; I shall not want. 2 He maketh me to lie down in green pastures: he leadeth me beside the still waters. 3 He restoreth my soul: he leadeth me in the paths of righteousness for his name's sake. 4 Yea, though I walk through the valley of the shadow of death, I will fear no evil: for thou art with me; thy rod and thy staff they comfort me. 5 Thou preparest a table before me in the presence of mine enemies: thou anointest my head with oil; my cup runneth over. 6 Surely goodness and mercy shall follow me all the days of my life: and I will dwell in the house of the LORD for ever.