Also I heard the voice of the Lord, saying, Whom shall I send, and who will go for us? Then said I, Here am I; send me. Isaiah 6:8
Never Quit
SINE PARI
It must have been cold there in my shadow,
to never have sunlight on your face.
You were content to let me shine, that's your way.
You always walked a step behind.

So I was the one with all the glory,
while you were the one with all the strain.
A beautiful face without a name for so long.
A beautiful smile to hide the pain.

It might have appeared to go unnoticed,
but I've got it all here in my heart.
I want you to know I know the truth, of course I know it.
I would be nothing without you.

THESE ARE THE TRAVELS OF THE GENERATIONS OF THE SON OF NUN, WHO STANDS OUTSIDE OF TIME

By Rev. Ricardo Elisha Nuñez

Son of Rev. Dr. Ricardo Enoch Nuñez

Israel

was where my forefathers hailed from,

As they traveled through Egypt.


We put on the robes of the high Priest as Levites in Israel

And walked with Moses.



Preached along side Noah as he built the ark.
Carried the Ark of the Covenant before God.



With the root of Jesse to Cush and down into Ethiopia.
Planting seeds of life at the Jordan from the son of Nun.



My blood flowed to Ethiopia through the sands of time

In the Portuguese lands where Moors fought.



We set sail for the new land with Christopher Columbus as Vasco Nunez de Balboa,

Who founded Colombia and the new land that would be Panama.


Setting roots in Medellin, Colombia, we stretched forth

Our hands to Balboa, Panama

And sent forth a strong man of war to the Americas.



He now stands before you.
Inside time and on the sands of time

He shall be forever a warrior

And lover to those who receive him.

These are the generations and travels of Nuñez,

The son of Nun.


He has always been with you as a recorder of time.
Having no beginning and no end of days.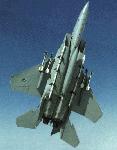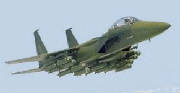 Did you ever know that you're my hero?
You're everything I wish I could be.
I could fly higher than an eagle,
for you are the wind beneath my wings.

Fly, fly, fly high against the sky,
so high I almost touch the sky.
Thank you, thank you,
thank God for you, the wind beneath my wings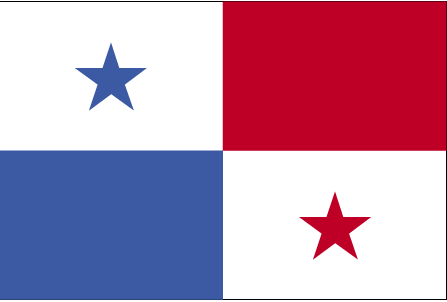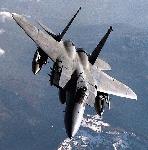 De sus estrellas:
Aaliyah, Aaron, Adam, Albert, Alia Trinity, Alicia, Alvin, Brandi, Brandon, Brian, Brittney, Celia, Daniel, Dave, Dwayne, Elena, Elijah, Ellen, Gina, Giselle, Iska, Johnny, Jon, Joseph, Julia, Kelly, Kevan, Kevin, Kimberly, Klea, La Dajia, Lauren, Lisa, Loraine, Mario, Michelle, Morris, Nasser, Nicole, Philup, Philup Eugene, Rachael, Raphael, Ricardo, Ricardo Elisha, Rosa, Rosario, Roxann, Sanaa, Sarah, Sharon, Soledad, Suzanne, Syleena, Usher, Vincent y todas las estrellas de su corazón
The Special Operations Prayer

Almighty God Who art the Author of Liberty
and the Champion of the oppressed
hear our prayer.
We the men and women of Special Operations,
acknowledge our dependence upon Thee
in the preservation of human freedom.
Go with us as we seek to defend the defenseless
and to free the enslaved.
May we ever remember that our nation,
whose motto is "In God We Trust,"
expects that we shall acquit ourselves with honor,
that we may never bring shame upon our faith,
our families, or our fellow operators.
Grant us wisdom from Thy mind,
courage from Thine heart,
strength from Thine arm,
and protection by Thine hand.
It is for Thee that we do battle,
and to Thee belongs the victor's crown.
For Thine is the kingdom,
and the power and glory forever.
And it is in the name of Jesus Christ we pray,

Amen!
INGLEWOOD TEEN BREAKS FLIGHT RECORD First and Youngest African American to Break International Flight Record
We must remember what was done here today. For this day and forever more, we will never forget those who sacrificed their lives so that others may live. Those who formed the hedge and stood in the gap to buy everyone else a little more time to prepare for that day when they will come face to face with the one true living God. Those whose blood has stained the soil of foreign lands and the soil of this country, and whose shed blood is not counted in the red, white and blue of the American flag.

They are the silent warriors who receive no medals, no monuments or plaques. They are only remembered by the men and women who served along side them. To these men and women, we owe much more than we can ever repay.

But we stand witness hereto forthwith. You will not be forgotten. We will not leave one of you behind.

I have fought a good fight,

I have finished my course, I have kept the faith

2 Timothy 4:7


Coach Dungy accepts AFC Championship Trophy



Coach Dungy and Son James meet Pres. Clinton

COACH TONY DUNGY MAKES HISTORICAL SUPER BOWL BID

One of first two African American Head Coaches to Lead NFL Team to Super Bowl

January 21, 2007

Indianapolis Colts' Head Coach, Tony Dungy, was all smiles and hugs Sunday, as his team made their mark for the "biggest comeback in conference title game history," to win the AFC Championship—sending them to the Super Bowl to play the Chicago Bears.

"We just have to thank the Lord. He did it in such a way that no one would believe it," exclaimed Dungy to a packed stadium of roaring fans, and TV cameras. Certainly the come-from-behind win in the last minute of the game was amazing, but this has been a kind of "come-from-behind" year for the coach and his family.

The heartache they'd been enduring was spoken about by Dungy last February, at the 19th annual Athletes in Action Super Bowl breakfast, when he told of how his son, James—who would've been 19—committed suicide the December before. "He was a Christian and is today in Heaven," explained a tearful Dungy, reported in a BP News article. "He was struggling with the things of the world and took his own life.

People ask how I could come back to work so soon. I'm not totally recovered, I don't know if I ever will be, it's still ever-painful. But some good things have come out of it." According to the report, two people received their eyesight from James' donated corneas ... and Dungy himself had the opportunity to speak with, and encourage other youths who were going through similar struggles as his son.

Before a ballroom, filled with former NFL coaches, players and officials, Dungy said, "If God had talked to me before James' death and said his death would have helped all these people, it would have saved them and healed their sins, but I would have to take your son, I would have said no, I can't do that. "But God had the same choice 2,000 years ago with His Son, Jesus Christ, and it paved the way for you and me to have eternal life. That's the benefit I got, that's the benefit James got, and that's the benefit you can get if you accept Jesus into your heart today as your Savior."

Many have referred to Coach Tony Dungy as the "classiest coach in the NFL." I think it's much more than class that shines through this man, it's Jesus.
Master Chief Carl Brashear
1931 – 2006
First African American Naval Diver, first amputee to be certified as a diver, first black U.S. Navy master diver. Received numerous medals and awards, including Navy and Marine Corps Medal, Navy Commendation Medal, Navy Achievement Medal, Navy Good Conduct Medal (w/1 silver and 2 bronze service stars), National Defense Service Medal, Armed Forces Expeditionary Medal, China Service Medal, Korean Service Medal, Navy Occupation Service Medal, Navy and Marine Corps Presidential Unit Citation, United Nations Service Medal and the Korean War Service Medal
Brigidier General Benjamin O. Davis, Sr., LL.D.

First African American Army General

Awarded Bronze Star and Distinguished Service Medal

1880 – 1970
Johnny Gill

R&B Vocalist and Recording Artist
Joshua 10:7-14
7 So Joshua ascended from Gilgal, he, and all the people of war with him, and all the mighty men of valour. 8 And the LORD said unto Joshua, Fear them not: for I have delivered them into thine hand; there shall not a man of them stand before thee. 9 Joshua therefore came unto them suddenly, and went up from Gilgal all night. 10 And the LORD discomfited them before Israel, and slew them with a great slaughter at Gibeon, and chased them along the way that goeth up to Bethhoron, and smote them to Azekah, and unto Makkedah. 11 And it came to pass, as they fled from before Israel, and were in the going down to Bethhoron, that the LORD cast down great stones from heaven upon them unto Azekah, and they died: they were more which died with hailstones than they whom the children of Israel slew with the sword. 12 Then spake Joshua to the LORD in the day when the LORD delivered up the Amorites before the children of Israel, and he said in the sight of Israel, Sun, stand thou still upon Gibeon; and thou, Moon, in the valley of Ajalon. 13 And the sun stood still, and the moon stayed, until the people had avenged themselves upon their enemies. Is not this written in the book of Jasher So the sun stood still in the midst of heaven, and hasted not to go down about a whole day. 14 And there was no day like that before it or after it, that the LORD hearkened unto the voice of a man: for the LORD fought for Israel.
Booker T. Washington
1856 – 1915
Former Slave, Master Educator, Founder of Tuskegee Institute, Anti-Segregationist
Morris Chestnut
Film and Television Actor
Isaiah 13:1-22
The vision which Esaias son of Amos saw against Babylon. Lift up a standard on the mountain of the plain, exalt the voice to them, beckon with the hand, open the gates, ye rulers (nobles). I give command, and I bring them: giants are coming to fulfil my wrath, rejoicing at the same time and insulting.
A voice of many nations on the mountains, even like to that of many nations; a voice of kings and nations gathered together: the Lord of hosts has given command to a war-like nation, to come from a land afar off, from the utmost foundation of heaven; the Lord and his warriors are coming to destroy all the world. Howl ye, for the day of the Lord is near, and destruction from God shall arrive.
Therefore every hand shall become powerless, and every soul of man shall be dismayed. The elders shall be troubled, and pangs shall seize them, as of a woman in travail: and they shall mourn one to another, and shall be amazed, and shall change their countenance as a flame. For behold! the day of the Lord is coming which cannot be escaped, a day of wrath and anger, to make the world desolate, and to destroy sinners out of it. For the stars of heaven, and Orion, and all the host of heaven, shall not give their light; and it shall be dark at sunrise, and the moon shall not give her light. And I will command evils for the whole world, and will visit their sins on the ungodly: and I will destroy the pride of transgressors, and will bring low the pride of the haughty. And they that are left shall be more precious than gold tried in the fire; and a man shall be more precious than the stone that is in Suphir (Ophir).
For the heaven shall be enraged, and the earth shall be shaken from her foundation, because of the fierce anger of the Lord of hosts, in the day in which his wrath shall come on. And they that are left shall be as a fleeing fawn, and as a stray sheep, and there shall be none to gather them: so that a man shall turn back to his people, and a man shall flee to his own land. For whosoever shall be taken shall be overcome; and they that are gathered together shall fall by the sword. And they shall dash their children before their eyes; and they shall spoil their houses, and shall take their wives.
Behold, I will stir up against you the Medes, who do not regard silver, neither have they need of gold. They shall break the bows of the young men; and they shall have no mercy on your children; nor shall their eyes spare thy children. And Babylon, which is called glorious by the king of the Chaldeans, shall be as when God overthrew Sodoma, and Gomorrha.
It shall never be inhabited, neither shall any enter into it for many generations: neither shall the Arabians pass through it; nor shall shepherds at all rest in it. But wild beasts shall rest there; and the houses shall be filled with howling; and monsters shall rest there, and devils shall dance there, and satyrs shall dwell there; and hedgehogs shall make their nests in their houses. It will come soon, and will not tarry.
Daniel Sunjata

Stage, Film and Television Actor, Tony Award Nominee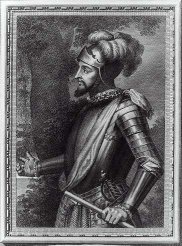 Vasco Nuñez de Balboa

1475 - 1519

Spanish Conquistador and Explorer, First European to see the Pacific Ocean, First Governor of Darién and Panama
And the angel of the LORD appeared unto him, and said unto him, The LORD is with thee, thou mighty man of valour.

Judges 6:12
Frederick Douglass

1818 – 1895

Former Slave, Abolitionist, Author, Lecturer

Jeremiah 17:13-30
13 O LORD, the hope of Israel, all that forsake thee shall be ashamed, and they that depart from me shall be written in the earth, because they have forsaken the LORD, the fountain of living waters. 14 Heal me, O LORD, and I shall be healed; save me, and I shall be saved: for thou art my praise. 15 Behold, they say unto me, Where is the word of the LORD? let it come now. 16 As for me, I have not hastened from being a pastor to follow thee: neither have I desired the woeful day; thou knowest: that which came out of my lips was right before thee. 17 Be not a terror unto me: thou art my hope in the day of evil. 18 Let them be confounded that persecute me, but let not me be confounded: let them be dismayed, but let not me be dismayed: bring upon them the day of evil, and destroy them with double destruction.
19 Thus said the LORD unto me; Go and stand in the gate of the children of the people, whereby the kings of Judah come in, and by the which they go out, and in all the gates of Jerusalem; 20 And say unto them, Hear ye the word of the LORD, ye kings of Judah, and all Judah, and all the inhabitants of Jerusalem, that enter in by these gates:
Jon Secada

Salsa, R&B and Pop Vocalist, Songwriter, Producer, Broadway Actor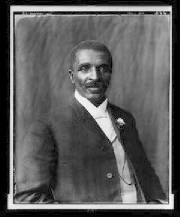 Dr. George Washington Carver

1864 - 1943

Former Slave, First African American student at Simpson College and Iowa State University, First African American Faculty member at Iowa State, Botanist, Professor at Tuskegee Institute, Inventor, Agriculturist, Member of Royal Society of Arts, Consultant to Presidents Theodore Roosevelt, Calvin Coolidge and Franklin Roosevelt, Crown Prince of Sweden, Mahatma Gandhi and Henry Ford, Received NAACP Springarn Medal, Honorary Doctorate degree from Simpson College and Doctorate of Humane Letters from Iowa State University, Awarded Roosevelt Medal for Outstanding Contribution to Southern Agriculture, First African American to receive National Monument dedicated to his Achievements, Inducted into Hall of Fame for Great Americans and National Inventors Hall of Fame
Judges 8: 18 - 21
18 Then said he unto Zebah and Zalmunna, What manner of men were they whom ye slew at Tabor? And they answered, As thou art, so were they; each one resembled the children of a king. 19 And he said, They were my brethren, even the sons of my mother: as the LORD liveth, if ye had saved them alive, I would not slay you. 20 And he said unto Jether his firstborn, Up, and slay them. But the youth drew not his sword: for he feared, because he was yet a youth. 21 Then Zebah and Zalmunna said, Rise thou, and fall upon us: for as the man is, so is his strength. And Gideon arose, and slew Zebah and Zalmunna, and took away the ornaments that were on their camels' necks.
Kevin Levrone

International Professional Bodybuilding Champion, International Amateur Bodybuilding Champion, Film Actor
Sidney Poitier
Actor, Movie Director, Ambassador, Social Activist
Judges 7: 4-7; 16-22
4 And the LORD said unto Gideon, The people are yet too many; bring them down unto the water, and I will try them for thee there: and it shall be, that of whom I say unto thee, This shall go with thee, the same shall go with thee; and of whomsoever I say unto thee, This shall not go with thee, the same shall not go. 5 So he brought down the people unto the water: and the LORD said unto Gideon, Every one that lappeth of the water with his tongue, as a dog lappeth, him shalt thou set by himself; likewise every one that boweth down upon his knees to drink. 6 And the number of them that lapped, putting their hand to their mouth, were three hundred men: but all the rest of the people bowed down upon their knees to drink water. 7 And the LORD said unto Gideon, By the three hundred men that lapped will I save you, and deliver the Midianites into thine hand: and let all the other people go every man unto his place.
16 And he divided the three hundred men into three companies, and he put a trumpet in every man's hand, with empty pitchers, and lamps within the pitchers. 17 And he said unto them, Look on me, and do likewise: and, behold, when I come to the outside of the camp, it shall be that, as I do, so shall ye do. 18 When I blow with a trumpet, I and all that are with me, then blow ye the trumpets also on every side of all the camp, and say, The sword of the LORD, and of Gideon. 19 So Gideon, and the hundred men that were with him, came unto the outside of the camp in the beginning of the middle watch; and they had but newly set the watch: and they blew the trumpets, and brake the pitchers that were in their hands. 20 And the three companies blew the trumpets, and brake the pitchers, and held the lamps in their left hands, and the trumpets in their right hands to blow withal: and they cried, The sword of the LORD, and of Gideon. 21 And they stood every man in his place round about the camp: and all the host ran, and cried, and fled. 22 And the three hundred blew the trumpets, and the LORD set every man's sword against his fellow, even throughout all the host: and the host fled to Bethshittah in Zererath, and to the border of Abelmeholah, unto Tabbath
Joseph Cartegena

Hip Hop Artist, Songwriter, Producer, Promoter
Ruben Blades
Vocalist, Film Actor, Grammy Award winner, Attorney, Named Composer of the Year, Political Activist, Panamanian Presidential Candidate

Oh, I have slipped the surly bonds of earth.
And danced the skies on laughter-silvered wings,


Sunward I've climbed and joined the tumbling mirth of sun-split clouds - and done a hundred things you have not dreamed of - Wheeled and soared and swung high in the sunlit silence.

Hov'ring there, I've chased the shouting wind along and flung my eager craft through footless halls of air.

Up, up the long delirious, burning blue I've topped the wind swept heights with easy grace, Where never lark, or even eagle, flew;

And, while with silent, lifting mind I've trod

The high untrespassed sanctity of space,
Put out my hand, and touched the face of God.
Dwayne Johnson

Television and Film Actor, Intercontinental Professional Wrestling Champion, Former Professional Football Player
Colonel Benjamin O. Davis, Jr.

332nd Fighter Group Commander Tuskegee Airmen
Plan Seeks More Elite

Forces to Fortify Military

By Ann Scott Tyson

Washington Post Staff Writer
Tuesday, January 24, 2006; Page A01

A top-level Pentagon review of defense strategy calls for bolstering the U.S. military with thousands more elite troops skilled in fighting terrorists and insurgents and partnering with foreign forces -- as part of a decades-long plan to expand efforts to thwart terrorists worldwide, according to U.S. officials and military analysts familiar with the review.

The increase would bring the ranks of Special Operations Forces -- which include covert Delta Force operatives, Rangers, Navy SEALs and Army Special Forces -- to their highest levels since the Vietnam War while adding billions to the budget of the 52,000-strong U.S. Special Operations Command, based in Tampa, over the next five years, said the officials and analysts, who spoke on the condition of anonymity because the final document has not been released.

One of the largest gains would be in Army Special Forces, or Green Berets, soldiers trained in languages and navigating foreign cultures who work with indigenous forces and operate in 12-man "A-teams." Special Forces would expand by one-third -- from 15 to 20 active-duty battalions -- creating about 90 more A-teams to deploy to regions considered vulnerable to terrorist or extremist influences, the officials and analysts said. Currently, the bulk of Special Forces teams are rotating into Iraq and Afghanistan.

Increasing Special Operations Forces is one of the most significant elements of the 2005 Quadrennial Defense Review (QDR), which sets U.S. defense strategy, guides plans for forces and military hardware and has a major influence on defense spending. The QDR was timed for release along with the fiscal 2007 budget on Feb. 6, according to Pentagon and congressional officials as well as military analysts familiar with it through drafts and briefings. Implementing the strategy will occur primarily through the longer-range defense spending plan for the next five years, Pentagon officials said.

The 2005 QDR -- the first comprehensive look at military strategy and requirements since the Sept. 11, 2001, terrorist attacks -- attempts to predict the major security challenges the United States will face in the next 20 years, Ryan Henry, principal deputy undersecretary of defense for policy, said in an address last week.

The latest review sets four major goals: defeating terrorist extremism; defending the homeland; influencing nations such as China that are at a "strategic crossroads" in their world role; and preventing hostile states or actors from acquiring nuclear, biological or chemical weapons, Henry said.

It emphasizes devoting greater resources to preparing for "irregular" "catastrophic" and "disruptive" attacks -- such as insurgencies, strikes by terrorist groups with biological weapons, or an attack on U.S. information systems by China -- as compared with traditional military threats.
Nasser El Sonbaty
International Professional Bodybuilding Champion
Harry Belafonte

Musician, Actor, Social and Political Activist
Pentagon spokesman Bryan Whitman declined to discuss specific policy decisions contained in the QDR, but he confirmed that the emphasis on Special Operations Forces capable of conducting unconventional warfare is "a concept the QDR has identified as important." "We have talked about increasing the size of the Special Operations Forces out there. We've talked about adding Marine forces" to the ranks of Special Operations, he said. "There is no mystery to this."

One major question for the Pentagon's future strategy, military experts and officials say, is how to best fight and prevent the spread of terrorist and extremist groups over the long term in nations where the United States is not at war.

The increase in Special Forces teams, trained specifically to work with foreign militaries, is one way to gain an ongoing presence and military influence in regions where it is lacking.

"This will be the largest increase in the number of SOF since the Vietnam War," said Michael Vickers, director of strategic studies at the Center for Strategic and Budgetary Assessments in Washington, who has been involved in the QDR and was a member of a team of experts probing U.S. weaknesses.

The QDR also envisions a significant boost of several hundred civil affairs soldiers, who specialize in post-conflict rebuilding, along with smaller increases in soldiers who engage in psychological operations.

The ranks of Delta Force operatives, who work in covert "special mission units" tracking the most valued military targets such as terrorist leaders, will also grow by about one-third, officials and analysts say. Army Rangers, highly trained infantry troops, will gain three companies, or more than 400 troops.

In an effort to keep an unblinking eye on potential terrorist activities in sensitive regions of the world, Air Force special operations will create a unit of unmanned aerial drones able to maintain watch for long periods.
Vin Diesel

Film and Stage Actor, Screenwriter, Movie Producer

Alvin Joyner

Hip Hop Artist, Film and Television Actor

Add your content here

Usher Raymond

R&B and Pop Vocalist, Songwriter, Producer, Film Actor

Add your content here

Dave Hollister

R&B Vocalist, Songwriter, Producer

Add your content here

Albert Brown

R&B and Pop Vocalist known as Al B Sure!, Music and Entertainment Producer, Songwriter, Grammy Award Nominee, American Music Award Winner, Soul Train Award Winner, Television Actor

Add your content here

Brian Casey, Brandon Casey, Kyle Norman, Richard Wingo

Comprise the R&B Singing group Jagged Edge, Executive Producers, Double Platinum and Gold Certification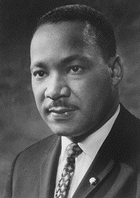 Rev. Dr. Martin Luther King, Jr.
Civil Rights Activist and Pastor
Martin Luther King Jr. was born on January 15, 1929, in the Atlanta home of his maternal grandfather, Adam Daniel Williams (1863 — 1931). He was the second child and the first son of Martin King Sr. (1897 — 1984) and Alberta Christine Williams King (1903 — 1974). Martin Jr. had an older sister, Willie Christine (b. 1927), and a younger brother, Alfred Daniel Williams (b. 1930).
The family background was rooted in rural Georgia. A.D. Williams was already a minister himself when he moved from the country to Atlanta in 1893. There he took over a small struggling church with some 13 members, Ebenezer Baptist. In 1899 Williams married Jennie Celeste Parks (1873 — 1941). The couple had one child that survived, Alberta Christine, M.L. King Jr.'s mother. A.D. Williams was a forceful preacher who built Ebenezer into a major church.
Martin King Sr. came to Atlanta in 1918. He had known the hard life of a sharecropper in a poor farming country. His father was James Albert King (1864 — 1933) and mother, Delia Linsey King (1873 — 1924). In the fall of 1926, Martin Sr. married Alberta Williams after a courtship of some eight years. The newlyweds moved into A. D. Williams's home.
When Williams died in 1931, Martin King Sr. followed in his father-in-law's footsteps as pastor of Ebenezer Baptist Church. King, too, became a very successful minister. The King children grew up in a secure and loving environment. As King Jr. said in "An Autobiography of Religious Development," an essay written for a class at Crozer Seminary when he was 23: "It is quite easy for me to think of a God of love mainly because I grew up in a family where love was central and where lovely relationships were ever present."
King Sr. was inclined to be a severe disciplinarian, but his wife's firm gentleness — which was by no means permissive — generally carried the day. The parents could not, of course, shield the young boy from racism. King Sr. did not endure racism meekly; in showing open impatience with segregation and its effects and in discouraging the development of a sense of class superiority in his children, King Sr. influenced his son profoundly.
King Jr. entered public school when he was five. On May 1, 1936, King joined his father's church, being baptized two days later. A period of questioning religion began with adolescence and lasted through his early college years. He felt uncomfortable with overly emotional religion, and this discomfort initially led him to decide against entering the ministry.
King studied in the public schools of Atlanta, spent time at the Atlanta Laboratory School until it closed in 1942, and then entered public high school in the tenth grade, skipping a grade. After completing his junior year at Booker T. Washington High School, he entered Morehouse College in the fall of 1944 at the age of 15. Since the war had taken away most young men, Morehouse, a men's college, turned to younger entrants.
Attends Morehouse
At first King was determined not to become a minister, and he majored in sociology. Under the influence of his junior-year Bible class, however, he renewed his faith. In the fall of his senior year he told his father of his decision. King Jr. preached his trial sermon at Ebenezer with great success. On February 25, 1948, he was ordained and became associate pastor at Ebenezer.
King decided to attend Crozer Theological Seminary in Chester, Pennsylvania, a very liberal school. King rose to the challenges of Crozer, earning the respect of both his professors and classmates. In addition to becoming the valedictorian of his class in 1951, he was also elected student body president, won a prize as outstanding student, and earned a fellowship for graduate study. After being accepted for doctoral study at Yale University, Boston University, and in Edinburgh, Scotland, he enrolled in graduate school at Boston University in the fall of 1951.
As King pursued his graduate studies, he also sought a wife. Early in 1952 he met Coretta Scott, an aspiring singer. She was the daughter of Obie and Bernice Scott, born in Heiberger, Alabama, on April 27, 1927. Growing up on her father's farm, she learned to work hard before attending Antioch College. King's parents opposed the marriage at first, but King prevailed and the marriage took place in June of 1953. King Jr. and Coretta had four children: Yolanda (b. November 17, 1955), Martin Luther III (b. October 23, 1957), Dexter (b. January 30, 1961), and Bernice Albertine (b. March 28, 1963).
In September of 1954 while still working on his dissertation, King became pastor of the Dexter Avenue Baptist Church in Montgomery, Alabama. King completed his Ph.D. dissertation comparing the religious views of Paul Tillich and Henry Nelson Wieman, and was awarded the degree in June of 1955.
Honorary Degrees
Dr. King was awarded honorary degrees from numerous colleges and universities in the United States and several foreign countries. They include the following:
1957
Doctor of Humane Letters, Morehouse College
Doctor of Laws, Howard University
Doctor of Divinity, Chicago Theological Seminary
1958
Doctor of Laws, Morgan State College
Doctor of Humanities, Central State College
1959
Doctor of Divinity, Boston University
1961
Doctor of Laws, Lincoln University
Doctor of Laws, University of Bridgeport
1962
Doctor of Civil Laws, Bard College
1963
Doctor of Letters, Keuka College
1964
Doctor of Divinity, Wesleyan College
Doctor of Laws, Jewish Theological Seminary
Doctor of Laws, Yale University
Doctor of Divinity, Springfield College
1965
Doctor of Laws, Hofstra University
Doctor of Human Letters, Oberlin College
Doctor of Social Science, Amsterdam Free University
Doctor of Divinity, St. Peter's College
1967
Doctor of Civil Law, University of New Castle Upon Tyne
Doctor of Laws, Grinnell College, Grinnell, Iowa
Awards
Dr. King received several hundred awards for his leadership in the Civil Rights Movement. Among them were:
· Selected one of the most outstanding personalities of the year by Time, 1957.
· Listed in Who's Who in America, 1957.
· the Spingarn Medal from NAACP, 1957.
· The Russwurm Award from the National Newspaper Publishers, 1957.
· The Second Annual Achievment -- The Guardian Association of the Police Department of New York, 1958.
· Link Magazine of New Dehli, India, listed Dr. King as one of the sixteen world leaders who had contributred most to the advancement of freedom during 1959.
· Named Man of the Year by Time, 1963.
· Named American of the Decade by Laundry, Dry Cleaning, and Die Workers International Union, 1963.
· The John Dewey Award, from the United Federation of Teachers, 1964.
· The John F. Kennedy Award, from the Catholic Interracial Council of Chicago, 1964.
· The Nobel Peace Prize in 1964. At age 35, Dr. King was the youngest man, the second American, and the third black man awarded the Nobel Peace Prize.
· The Marcus Garvey Prize for Human Rights, presented by the Jamacian Government. (posthumously) 1968.
· The Rosa L. Parks Award, presented by the Southern Christian Leadrship Conference. (posthumously) 1968.
· The preceding awards and others, along with numerous citations, are in the Archives of the Martin Luther King, Center for Nonviolent Social Change, Inc. in Atlanta, Georgia.
The Montgomery Bus Boycott
On Thursday, December 1, 1955, Rosa Parks refused to give up her seat on a Birmingham bus, setting off a chain of events that catapulted King to world fame. Several groups within Montgomery's black community decided to take action against segregated seating on the city buses. The NAACP, the Women's Political Council, the Baptist Ministers Conference, and the city's African Methodist Episcopal (AME) Zionist ministers united with the community to organize a bus boycott. After a successful beginning of the boycott on Monday, the Montgomery Improvement Association (MIA) came into being that afternoon, and King accepted the presidency. His oratory at that evening's mass meeting roused the crowd's enthusiasm, and the boycott continued. It took 381 days of struggle to bring the boycott to a successful conclusion.
As MIA leader, King became the focus of white hatred. On the afternoon of January 26, King was arrested for the first time, spending some time in jail before being released. About midnight he was awakened by a hate phone call. As he sat thinking of the dangers to his family, he had his first profound religious experience. As he wrote in Stride Toward Freedom:
At that moment I experienced the presence of the Divine as I had never experienced Him before. It seemed as though I could hear the quiet assurance of an inner voice saying: "Stand up for righteousness, stand up for truth; and God will be at your side forever."
On January 30, the King home was bombed. The bombing inspired the MIA to file a federal suit directly attacking the laws establishing bus segregation. In the second half of February the white establishment decided to arrest nearly 100 blacks for violating Alabama's anti-boycott law. These arrests focused national attention on Montgomery. King was arrested, tried, and convicted on March 22. The following weekend he gave his first speeches in the North.
In April, the U.S. Supreme Court struck down laws requiring bus segregation. Montgomery's mayor refused to yield. After long legal procedures, the Supreme Court's order to end bus segregation was served in Montgomery on Thursday, December 20, 1956. Despite jeopardized jobs, intimidation by the Ku Klux Klan, police harassment, and bombings, the success of the boycott became apparent when King and several allies boarded a public bus in front of King's home on December 21, 1956.
King was in Atlanta when five bombs went off at parsonages and churches in Montgomery in the early morning of January 10, 1957. On this date, a two-day meeting was scheduled to begin in Ebenezer Baptist Church to lay out plans to create an organization to maintain the momentum of the movement for change throughout the South. King returned to Montgomery to inspect the bomb damage, and was present for only the final hours of the meeting. In a follow-up meeting in New Orleans on February 14, the group adopted the name Southern Christian Leadership Conference (SCLC) and elected King president. King made his first trip abroad to attend the independence ceremonies in Ghana on March 5, 1958. In June, King received the NAACP's Spingarn Medal for his leadership.
King and his organization became increasingly estranged from the NAACP's Roy Wilkins, who feared the effect of another mass black organization on the NAACP's branches in the South and also disapproved of the SCLC's call for direct action. Nonetheless, King pressed forward and the SCLC's plans for a voter registration drive beginning in 1958 went forward. In need of a capable organizer at the Atlanta office, Ella Baker came to Atlanta and shouldered much of the initial burden of organizational work for the SCLC. In spite of her efforts, the 1958 Lincoln Day launch of the voter registration drive failed to attract much attention, and the SCLC seemed on the point of disappearing.
As King was writing his book on the Montgomery boycott, Stride Toward Freedom, he benefited from the very frank criticism of white New York lawyer Stanley D. Levinson, who became one of King's most trusted advisors. Levinson was also a key factor in the FBI's later surveillance of King: there were allegations of a connection between Levinson and the Communist Party that formed one of the legal bases for wiretaps of King's telephone communications. FBI chief J. Edgar Hoover ordered those wiretaps as well as surveillance of King, of King's advisors outside the SCLC, and of their relationships to Communism and homosexuality. The FBI hoped to use the information to discredit King and his organization.
In June of 1958, King joined A. Philip Randolph, Roy Wilkins, and National Urban League leader Lester B. Granger in an unsatisfactory meeting with President Dwight D. Eisenhower. In September King was again arrested in Montgomery as he tried to enter a courtroom. King decided to serve his 14-day jail sentence for refusing to obey an officer rather than pay the $14 fine. He avoided jail time, however, as the police commissioner paid the fine to avoid the publicity King would have garnered. After this police incident, while at a book signing, King was critically stabbed by a deranged black woman.
King spent some time convalescing. In early February of 1959 he, his wife, and his biographer, Lawrence D. Reddick, embarked on a busy 30-day trip to India, sponsored by the Gandhi Memorial Trust. Through much of the year, SCLC floundered in the face of organizational and financial problems, aggravated by the lack of a clear goal beyond voter registration. On November 29, 1959, King announced his resignation from Dexter Avenue Baptist Church to move to Atlanta to take on full-time responsibilities at SCLC.
The Sit-ins Begin
Student activism provided the spark that gave new life to the Civil Rights Movement. On February 1, 1960, four students from North Carolina Agricultural and Technical College (now University) demanded service at a Woolworth lunch counter in Greensboro and continued to sit after their demands were refused. The sit-ins spread rapidly across the South. The first contact between the students and the SCLC occurred on February 16, 1960, as King delivered a well-received speech at a meeting held in Durham to coordinate more sit-ins. As soon as King returned to Atlanta, he discovered he was under indictment for perjury on his Alabama state tax forms. The ongoing legal procedures would be a matter of great concern to King until an all-white jury returned a verdict of not guilty on May 28, after a three-day trial.
Ella Baker, who realized she could not continue her active leadership role at SCLC much longer, arranged a meeting of student leaders at Shaw University beginning on April 15. King had the votes to establish the student movement as a branch of the SCLC but did not wish to alienate Baker, who aimed at an independent organization. Thus, the Student Nonviolent Coordinating Committee (SNCC) came into existence.
On October 2, 1960, King reluctantly joined a renewal of sit-ins at Rich's Department Store in Atlanta. King was arrested and spent his first night ever in jail. A compromise freed all participants except King, who was held as being in violation of the terms of probation for an earlier traffic ticket. Sentenced to a four-month term in prison, he was taken to the state prison at Reidsville, Georgia. Presidential candidate John F. Kennedy called Coretta Scott King to express sympathy, and continued legal efforts secured King's release after eight days in jail. On March 10, 1961, in spite of his private reservations, King spoke in favor of a compromise desegregation plan for Atlanta and won the support of the student organizers, who previously had vociferously labeled the plan a sell-out.
On May 4 the Congress on Racial Equality (CORE) launched the Freedom Rides, inaugurating a new phase in the struggle. On May 14 in Anniston, Alabama, the Freedom Riders encountered violent resistance. After further major trouble in Birmingham, they arrived in Montgomery on May 20 to be beaten by a white mob. At a Montgomery rally on May 21, King called for a large-scale nonviolent campaign against segregation in Alabama. A white mob surrounded the church where the rally took place, and the participants could not leave until about six the following morning.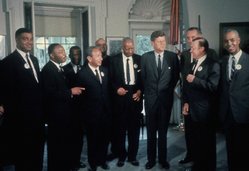 The Albany and Birmingham Challenges
In November of 1961 SNCC's attempt to establish a voter registration drive in Albany, Georgia, became a major learning experience. King made his first personal effort in December; in August of 1962, he gave up the attempt to break down segregation there. The police chief of Albany discerned that the real threat to segregation came from the use of violence, which would provoke federal intervention. He broke the momentum of the protest, and cooperation between SNCC, SCLC, the NAACP, and local blacks broke down in mutual recrimination.
In December the bombing of a Birmingham church drew King's attention to that city. Not only did Fred Shuttleworth's Alabama Christian Movement for Human Rights appear so well-established as to reduce the possibility of friction between various black factions, Birmingham's public safety commissioner, Eugene "Bull" Connor, was an ideal opponent. A staunch segregationist with a hot temper and little judgment, Connor was sure to make hasty mistakes and resort to violence.
The campaign got off to a shaky start, but Connor, now a lame-duck but clinging to office, helped immensely by unleashing police dogs to attack marchers. In a series of meetings King was able to bring local black leaders to his support, but problems remained. An intense discussion of strategy with his coworkers ensued. If King did not get himself arrested, he would seem to be making the same kind of retreat that had happened in Albany; if he did, he risked being cut off from the movement at a crucial juncture. After 30 minutes of solitary prayer, King announced his decision to court arrest.
Having been arrested, King passed a difficult first night in solitary confinement, but over the next few days, events began to justify his decision. National support grew and money for bail flowed in — Harry Belafonte, for example, managed to raise $50,000. President Kennedy again made the gesture of telephoning his sympathy to Coretta Scott King.
Before he was released from jail nine days after his arrest, King read an open letter signed by eight white clergymen who denounced demonstrations. King set down a 20-page response called "Letter from Birmingham Jail." This document became the most quoted and influential of King's writings. To keep the demonstrations going, James Bevel now recruited schoolchildren who began to march on May 2. Six hundred people went to jail that day. In a few days Connor turned fire hoses as well as dogs on the demonstrators. On May 10, under pressure from the White House, white businesses made some concessions to black demands. Since King found it increasingly difficult to restrain his followers from violence, he accepted the rather weak concessions and declared victory.
In the wake of Birmingham, King turned his attention to a march on Washington as a way of keeping up pressure for federal civil rights legislation. There were long and difficult negotiations between all parties concerned before the August event came into being.
On August 28, 1963, King won his gamble for a massive nonviolent protest in the nation's capital, even as events in the country seemed to be outpacing nonviolence. The peaceful demonstration drew some 200,000 blacks and whites to the steps of the Lincoln Memorial, and King delivered his most famous public address, the "I Have a Dream" speech.
As King kept up a hectic schedule of engagements and speeches, the FBI increased its surveillance. On July 2, 1964, the movement celebrated a victory as President Lyndon B. Johnson signed a new Civil Rights Act. Still, problems were mounting. A white backlash grew in the North and South, and the Ku Klux Klan indulged in increased violence in the South.
FBI director J. Edgar Hoover was determined to discredit King; in November of 1964 the FBI sent King a tape alleging an encounter with another woman, along with a note recommending suicide.
In October of 1964, as a result of extreme fatigue, King entered a hospital in Atlanta. It was at the hospital that King learned he had received the Nobel Peace Prize for 1964. He was 35-years old. Earlier that year, King became the first black American to be named Time magazine's "Man of the Year." Journalists and politicians from around the world turned to King for his views on a wide range of issues. However, as King stated in his Nobel acceptance speech, he remained committed to the "twenty-two million Negroes of the United States of America engaged in a creative battle to end the long night of racial injustice."
In the wake of the Civil Rights Act of 1964, SCLC determined to target obstacles to voting, and Selma, Alabama seemed to be the right place to begin. SCLC dramatized its point on national television on May 7, 1965, when the attempt to march from Selma to Montgomery was brutally stopped by the police. President Johnson then asked Congress for a voting rights bill, which was passed in August. This was also the month that revealed the depth of black frustration outside the South. A civil disturbance in the Watts section of Los Angeles lasted six days and cost 34 lives, ushering in a period of several years of endemic urban unrest.
It was not clear how SCLC and King could move from their civil rights work in the South to addressing the economic problems of poverty in the North and elsewhere. In 1966, King undertook a Campaign to End Slums in Chicago. After nine months the campaign ended in failure. King discovered the liberal consensus on race relations stopped short of fundamental economic change. In addition, President Johnson's preoccupation with the war in Vietnam undermined government attention to internal reforms.
King took a stance against American involvement in Vietnam. His position in the Civil Rights Movement was under challenge, and SNCC began to express frustration in June of 1966 as members adopted the slogan "Black Power," while rejecting white allies and calling for the use of violence. In October King announced plans for a new initiative in 1968, the Poor People's Campaign. King wanted to recruit poor men and women from urban and rural areas — of all races and backgrounds — and lead them in a campaign for economic rights.
The Assassination and Legacy
In an attempt to raise money for the campaign, King accepted an invitation to speak in support of Memphis sanitation workers on March 18, 1968. A mishandled demonstration on March 28 collapsed in disorder. King planned a new, better-organized demonstration and gave a very moving address to an audience of 500 at Memphis Temple on April 3. He spoke of and accepted the possibility of his own death, a recurring theme in his speeches. Dr. King was shot while standing on the balcony of the Lorraine Motel in Memphis, Tennessee on April 4, 1968, by James Earl Ray. James Earl Ray was arrested in London, England on June 8, 1968 and returned to Memphis, Tennessee to stand trial for the assassination of Dr. King. On March 9, 1969, before coming to trial, he entered a guilty plea and was sentenced to ninety-nine years in the Tennessee State Penitentiary.
King's assassination led to disturbances in well over 100 cities and, before the violence subsided on April 11, the deaths of 46 people, 35,000 injuries, and 20,000 people jailed. On April 9 King's funeral was held in Ebenezer; in addition to the 800 people crammed into the sanctuary, a crowd of 60,000 to 70,000 stood in the streets, with the President of the United States proclaiming a day of mourning and flags being flown at half-staff. The area where Dr. King was entombed is located on Freedom Plaza and surrounded by the Freedom Hall Complex of the Martin Luther King, Jr. Center for Nonviolent Social Change, Inc. The Martin Luther King, Jr. Historic Site, a 23 acre area was listed as a National Historic Landmark on May 5, 1977, and was made a National Historic Site on October 10, 1980 by the U.S. Department of the Interior.
In 1986 Martin Luther King Jr.'s birthday became a national holiday. While alive, King became the symbol of hope for African Americans and for America as a whole that brotherhood and sisterhood could be obtained. The quintessential black leader, King's legacy reminds one of how far America has come, and how far it still has to go.


2 Corinthians 10:4

For the weapons of our warfare are not carnal, but mighty through God to the pulling down of strong holds;



LIEUTENANT GENERAL RUSSEL HONORE

Lieutenant General Russel L. Honore

Commanding General

First United States Army

Fort Gillem, Georgia

General Honore is a native of Lakeland, Louisiana. He was commissioned a Second Lieutenant of Infantry and awarded a Bachelor of Science degree in Vocational Agriculture upon graduation from Southern University and A&M College in 1971. He holds a Master of Arts in Human Resources from Troy State University as well as an Honorary Doctorate in Public Administration from Southern University and A&M College.

General Honore has served in a variety of command and staff positions. His overseas assignments include tours in Korea and Germany. He served as Commanding General, 2nd Infantry Division in Korea; Vice Director for Operations, J-3, The Joint Staff, Washington, D.C.; Deputy Commanding General and Assistant Commandant, United States Army Infantry Center and School, Fort Benning, Georgia; and Assistant Division Commander, Maneuver/Support, 1st Calvary Division, Fort Hood, Texas. Most recently, General Honore served as Commander, Standing Joint Force Headquarters – Homeland Security, U.S. Northern Command.

General Honore's awards and decorations include the Defense Distinguished Service Medal, the Defense Superior Service Medal, the Legion of Merit with four Oak Leaf Clusters, the Bronze Star Medal, the Defense Meritorious Service Medal, the Meritorious Service Medal with three Oak Leaf Clusters, and the Army Commendation Medal with three Oak Leaf Clusters.

The three-star general directed the deployment of an estimated 1,000 National Guard troops from a New Orleans street corner the Friday after Katrina hit the Gulf Coast, making it clear that it was a humanitarian relief operation. Getting food and water to the people at the city's convention center was a difficult process, Honore said. "If you ever have 20,000 people come to supper, you know what I'm talking about. If it's easy, it would have been done already."

Honore recognizes that storm victims have waited days for relief, and his troops are trying to get them out of the city and into a more comfortable environment. "Our number one task is to deal with the concentration of people in New Orleans, as well as those that are isolated. And we're going to get after it," he said.

The general acknowledged that frustration, and in some cases lawlessness, is building. "By-and-large, these are families that are just waiting to get out of here. They are frustrated; I would be, too. I get frustrated at the cash register counter when the paper runs out."

Hundreds of National Guard and active duty troops are carrying weapons in the city. But the way they carried those guns was a concern to the general. He ordered all he encountered to point their weapons down, said CNN Pentagon Correspondent Barbara Starr, who was with the general. Honore repeatedly went up to military vehicles, National Guardsmen standing sentry and even to New Orleans police officers, telling them to please point their weapons down and reminding them that they were not in Iraq.

Honore's daughter and other relatives live in New Orleans, but he has not seen them since he arrived in town. "The priority is on this mission, getting these people out of here," he said.

The general came to rescue of one young mother trying to carry her twin babies down the street in the terrible heat and humidity of New Orleans, Starr reported. The mother was so exhausted the children were almost falling out of her arms. The general went up to the woman and took both of her babies, handing them off to soldiers to carry, as he promised the mother that they were going to get her some help. The troops helped the three hurricane victims to a Coast Guard ship, where they were treated for exhaustion and dehydration.

Honore said he wants his troops' profile in New Orleans to be that of humanitarian relief operations, leaving the law enforcement role to the local police.



DAVID K. HARRIS. M.D.

Dr. David K. Harris

Dr. Harris is board certified in physical medicine and rehabilitation (PMR) as well as pain medicine. He is also sub-specialty board certified in spinal cord injury medicine.

Dr. Harris has acted as Associate Medical Director for outpatient rehabilitation at St. David's Rehabilitation Center for nine years. He is an adjunct professor at the University of Texas at Austin in the department of engineering. Dr. Harris is also Co-Director of the Texas Medical Association course entitled "Evaluating Permanent Impairment Under the Texas Worker's Compensation System" and frequently serves as a designated doctor and RME/IME physician to resolve conflicts within the system. His newspaper article on prolotherapy was published in the American-Statesman in 2002.

Dr. Harris received a Bachelor's degree in electrical engineering at the University of Texas at Austin. He earned his medical degree at the University of Texas Health Science Center / Southwestern Medical School in Dallas, Texas. He completed his transitional internship at Brackenridge Hospital in Austin and his residency training in PMR at the University of Colorado Health Sciences Center in Denver.

In his spare time, Dr. Harris enjoys spending time with his family, playing sports and enjoying the outdoors. He plays the guitar and keyboards in a local band.

Dr. Harris has long been my personal physician and friend. If it were not for his skill and compassion, as well as his spiritual warfare on my behalf, I would not be here today. Dr. Harris has kept me in the fight.

If you want to read more about Dr. Harris, I've dedicated a sermon entitled, "Physician, Heal Thyself" to this man of faith and science. This sermon and many others are available now in my book, "And Enoch Also Prophesied: The Epiphany".

Doug Williams, Former NFL Quarterback and College Coach

Doug Williams, born July 28, 1955 in Zachary, Louisiana, is a well-known American football quarterback

Just five games into his freshman year, Doug Williams became the starting quarterback for Grambling University. He led the Tigers to an 11-1 record and the first of three Southwestern Athletic Conference championships during his four seasons as a starter. The Tigers had a 35-5 record overall. In 1977, he led the nation in touchdown passes, 38, and passing yards, 3,286. His longest touchdown pass plays were 94 yards against Temple, 91 against Alcorn State, and 85 against Prairie View.

He was named All-America quarterback by the Associated Press and was fourth in the Heisman Trophy voting. Williams was named the Black College Player of the Year twice. His career totals were NCAA records in passing yards, 8,411, total offense yards, 8,354, and touchdown passes, 93. On December 4, 1977, he led Grambling to a 35-32 victory over Temple in a game at Tokyo, Japan.

Williams was the first pick of the 1978 draft, chosen by the Tampa Bay Buccaneers. He led them to three playoff appearances and one NFC title game from 1978 to 1982, but an acrimonious contract dispute with the team owner led Williams to leave the Bucs and the NFL to play in the United States Football League. His 31-34-1 regular season record, and 1-3 playoff record made him the best quarterback in Buc history. The Bucs, who had never been to the playoffs before Williams arrived, had gone to the playoffs three times in four years and played in the 1979 NFC Championship Game.

In 1986, Williams returned to the NFL, joining the Washington Redskins at the behest of Redskins coach Joe Gibbs, who had been the quarterbacks coach at Tampa Bay when Williams was there.

Initially Williams served as the backup for starting quarterback Jay Schroeder, but after Schroeder became injured, Williams ended up starting the last games of the 1987 regular season. When the Skins made the playoffs, Williams, with his 94.0 passer rating, remained starter. He led the team to Super Bowl XXII, becoming the first black quarterback to play in the Super Bowl. On Media Day, Williams was reportedly asked one of the most famous questions in Media Day history. "How long have you been a black quarterback?" Although the question has become legendary, the story is seemingly an urban legend, sprung up from a misunderstanding of some of the questions Williams was asked.

Facing legendary Denver Broncos quarterback John Elway, Williams engineered a 42-10 rout, in which the Redskins set an NFL record by scoring five touchdowns in the second quarter. Williams completed 18 of 29 passes for 340 yards, with four TD passes, and was named Super Bowl MVP.

The Super Bowl was clearly the high point of Williams' NFL career. He suffered from injuries the following season, and was outshined by Mark Rypien, who eventually won the starting job from Williams. Williams would play one final season in 1989, as backup to Rypien, during his first Pro Bowl season.

Williams retired with a 6-8 record as Redskins starter, (9-8, counting playoffs) and a 37-42-1 record as a regular season starter (41-43-1, including 7 playoff starts.) He had 100 passing touchdowns, and 15 rushing touchdowns, in 88 NFL games.

Williams became the head football coach at Grambling State University in 1998, succeeding the legendary Eddie Robinson. He led the Tigers to 3 consecutive Southwestern Athletic Conference titles from 2000-2002, before leaving to rejoin the Tampa Bay Buccaneers as a personnel executive.

TONY DUNGY


NFL HEAD COACH

Tony Dungy, NFL Head Coach

Tony Dungy enters his fourth season as head coach of the Indianapolis Colts. Dungy took the helm of the club on January 22, 2002, after serving six seasons with Tampa Bay. Dungy has directed the Colts to a 34-14 regular-season record, three playoff appearances, two AFC South titles and one AFC Championship game during his three seasons in Indianapolis. The club was 10-6 in his initial season, and he has guided the Colts to 12-4 division-winning seasons in 2003 and 2004. Dungy helped the club defend a divisional crown for the first time since 1975-77. The 2005 season will mark his 10th as an NFL head coach. He has taken seven of his previous nine teams to the playoffs.

Dungy, 49, has led a revival of the club during the past three seasons. He has directed the Colts to double-digit victory totals and playoff berths in his first three seasons, joining Ted Marchibroda as the only Colts head coaches to accomplish that feat. The 12 victories in 2003 and 2004 tie the second-highest seasonal total in the club's 52-year history (13, 1968, 1999; 12, 1964). With a 3-2 playoff record in the past two seasons, the club's 27 overall wins mark the best two-year total in franchise history. Dungy joins Don Shula (4), Marchibroda (3), Don McCafferty (2) and Jim Mora (2) as the only Colts coaches to win 10 or more games in a season. Dungy's 34-14 (.708) record is the second-best mark in club history over the first three seasons with the club (34-13-1, .719, Shula). Dungy enters 2005 with an 88-56 regular-season record. His .611 winning percentage ranks 6th among active coaches (.667, Andy Reid, 64-32; .663, Mike Sherman, 53-27; .650, Joe Gibbs, 130-70; .638, Mike Martz, 51-29; .627, Bill Cowher, 130-77-1). Dungy owns a 64-32 regular-season record since the start of the 1999 season (30-18 at Tampa Bay; 34-14 with Colts), and he is the NFL's winningest coach during that span. The Colts are 63-33 during those same seasons as Dungy has helped the club produce the third-best record among NFL teams (64-32, Philadelphia and St. Louis). Dungy also stands as the only NFL coach to beat all 32 member clubs. He is the eighth coach to guide the Colts into the playoffs. Under his guidance, Indianapolis has owned or shared the division lead in 44 of 51 weeks of AFC South existence.

In 2004, Dungy produced the 14th 10+-victory season in franchise history. It marked his sixth career double-digit victory season (11-5, 1999; 10-6, 1997; 10-6, 2000 with Tampa Bay; 12-4, 2003; 12-4, 2004; 10-6, 2002 with Colts). As a head coach, Dungy owns a 75-21 record when his teams have scored 17+ points, while owning a 63-7 mark in games when his teams have established a 10-point lead. Dungy is 45-0 in games when his teams have earned a 14+-point lead. In 24 seasons as a head coach, Dungy's defenses have scored 66 touchdowns. As a head coach, Dungy's teams have always ranked among the least penalized in the NFL (1996: 95 penalties, T9th-fewest; 1997: 77, 1st; 1998: 99, 7th; 1999: 75, 2nd; 2000: 82, 3rd; 2001: 77, 6th; 2002: 91, 7th; 2003: 92, T6th; 2004: 106, T10th). His nine Colts and Buccaneers teams own a 50-22 record in the second halves of the 1996-04 regular seasons.

In 2004, Dungy presided over a team that produced outstanding accomplishments. The club scored a franchise-record 522 points, besting the club mark of 447 points in 2003. The club's 522 points in 2004 ranked as the fifth-highest seasonal point total in NFL history (556, Minnesota, 1998; 541, Washington, 1983; 540, St. Louis, 2000; 526, St. Louis, 1999). The Colts set club seasonal marks with 66 touchdowns and 379 first downs, and those totals ranked among the best seasonal totals in NFL history (Touchdowns: 70, Miami, 1984; 67, St. Louis, 2000; 66, San Francisco, 1994; 66, St. Louis, 1999; First downs: 387, Miami, 1984; 383, Denver, 2000; 381, San Francisco, 1998). The Colts produced a fifth season with a 4,000+ passer and 1,000+ rusher and receiver. QB-Peyton Manning, RB-Edgerrin James and WR-Marvin Harrison accomplished the feat in 1999 and 2000, while Manning, Harrison and RB-Dominic Rhodes produced the effort in 2001. Manning, James and Harrison duplicated the feat again in 2003 and 2004 (and WRs-Reggie Wayne and Brandon Stokley joined the group last year, too), placing Indianapolis with its NFL-record fifth such offense. Only 24 offenses in the NFL's 85 seasons have produced a 4,000+ passer and 1,000+ rusher and receiver. Manning (4,557) threw for more than 4,000 yards in an NFL-record sixth consecutive season, and he had perhaps the finest season by any NFL quarterback. Manning completed 336 of 497 passes for 4,557 yards and 49 touchdowns, while posting a 121.1 seasonal rating. His 67.6 completion percentage, yards, touchdowns and rating set Colts seasonal-bests, while his touchdowns and rating established NFL seasonal records. Manning's 49 scoring passes broke the prior NFL record of Dan Marino (48, 1984), while his rating eclipsed the prior mark of Steve Young (112.8, 1994). Manning opened the season with multiple touchdown passes in a league-record 13 consecutive games, and he directed the club to a franchise seasonal-best 6,475 net yards. Manning had six games with 4+ touchdown passes, tying Marino's NFL seasonal record (6, 1984). Manning had five consecutive 4+-TD games, besting Marino's prior NFL mark in that category (4, 1984). Manning extended his own NFL record with his seventh consecutive 25+-TD season. Last year marked the third straight season Manning set the club's seasonal completion percentage record. His 67.0 mark in 2003 bested his own seasonal mark of 66.7 in 2002. The club also became the first in league history to produce three 1,000+-yard, 10+-TD receivers (1,210 yards, 12 TDs, Wayne; 1,113, 15, Harrison; 1,077, 10, Stokley). The Colts forced 36 turnovers, T2nd in the AFC and T3rd in the NFL, while the club's +19 ratio topped the NFL and achieved the highest ratio in the club's 21-year Indianapolis era. Fourteen of the club's takeaways came in the fourth quarters of games. The team produced 45 sacks, T3rd-most in the NFL. DE-Dwight Freeney produced a club seasonal-record 16 sacks and became the first Colts player to win the NFL sack title since the category became official in 1982. Freeney is the only player in club history to produce three consecutive double-digit sack seasons (13, 2002; 11, 2003; 16, 2004), and his 40 career sacks rank 3rd-most in NFL history among players over the first three seasons of a career (52, Reggie White; 43.5, Derrick Thomas). Freeney combined with DE-Robert Mathis (10.5) to post the 9th and 10th double-digit sack seasons in Colts history.

In 2003, the Colts posted only the eighth season in franchise history without losing consecutive games. Indianapolis ended the season with a 29-game streak (counting the playoffs) without consecutive losses, the second-longest streak in club history (37, 1975-77). The club set a then franchise record with 447 points and produced a +10 turnover ratio, the first plus ratio for the club since 1995 and the first by a double-digit margin since 1987.

Dungy joined the Colts after being the most successful head coach in Tampa Bay history. Dungy coached the Buccaneers from 1996-2001, compiling a 54-42 regular season record and earning four playoff appearances in six seasons. In the 10 seasons before Dungy's arrival, the Buccaneers were 43-111 with nine double-digit loss seasons.

In 1997, Dungy was named Professional Coach of the Year by the Maxwell Football Club after guiding the Buccaneers to a 10-6 record and a wild card playoff victory over Detroit.

Under Dungy, the Buccaneers won the NFC Central in 1999, their first division championship in 18 seasons (1981) and then the third in franchise history (1979, 1981). Also that season, the Buccaneers came within a late drive of playing in the Super Bowl, losing to eventual champion St. Louis, 11-6. Tampa Bay was one of only two teams in 1999 to hold the Rams under 15 points.

During Dungy's tenure, the Buccaneers quickly developed into one of the NFL's stingiest defenses. In 2001, they were one of two teams to hold the Rams below 20 points. They finished sixth in the NFL in total defense and were eighth in the league in points allowed with 280. In 2000, the club set a team record with 55 sacks.

Tampa Bay was hardly the first stop in Dungy's career in which he had defensive success. He spent 1992-1995 as the defensive coordinator in Minnesota, where his defenses ranked 8th (1992), 1st (1993), 5th (1994) and 20th (1995) in the NFL.

Dungy, one of the most respected and popular NFL coaches, also has a reputation for developing Pro Bowl players, a reputation that began during his first stint as a defensive coordinator – with the Pittsburgh Steelers in the mid-1980s – and grew during his stays in Minnesota and Tampa Bay. In 2001, the Buccaneers sent six players to the Pro Bowl – RB-Mike Alstott, WR-Keyshawn Johnson, DT-Warren Sapp, LB-Derrick Brooks, DB-Ronde Barber and DB-John Lynch. In 2000, nine Buccaneers players made the game. Sapp and Brooks each made five Pro Bowls under Dungy's tutelage, while Lynch made four and Barber made his first in 2001. QB-Peyton Manning and WR-Marvin Harrison were Pro Bowlers under Dungy in 2002. Manning and Harrison repeated as Pro Bowlers in 2003, and were joined by first-time participants in K-Mike Vanderjagt and DE-Dwight Freeney. Freeney's bid was the first by a Colts defensive player since 1987, and the first by a defensive lineman in club history since 1977. Manning, Harrison and Freeney earned Pro Bowl honors in 2004, and they were joined by RB-Edgerrin James and OT-Tarik Glenn.

Dungy's defenses, beginning with his Steelers tenure, have been among the NFL's most aggressive. Since the 1970 NFL-AFL Merger, only eleven teams have scored as many as seven defensive touchdowns in a season. Four of those have come under Dungy's guidance.

Key to Dungy's ascension to the head coaching level was his tenure in Minnesota, where he further developed as one of the game's top assistants and defensive minds. In four seasons with the Vikings, his defenses intercepted an NFL-high 95 passes as Minnesota made three playoff appearances.

In 1995, the Vikings finished second in the NFL with 40 takeaways and second with 25 interceptions. In 1994, despite having just one first-round draft choice on the defense, the unit ranked first in the NFL with seven defensive touchdowns, first in NFL run defense, fifth in NFL overall defense, tied for first with 16 fumble recoveries, fourth in NFC takeaways (34) and tied for fifth in NFC sacks (36). The team's league-best 68.1 yards-per-game rushing average was the fourth-best total in NFL history and the best in 30 years.

In 1993, Dungy's second season in Minnesota, the Vikings led the NFL in total defense and were the only team that season to rank among the top six teams in the NFL against both the run and the pass. The Vikings that season led the NFC and were second in NFL interceptions (24), third in NFC takeaways (34), first in NFL first downs permitted (259) and fourth in NFC sacks (45).

In his first year with Minnesota (1992), Dungy's defense had five new starters. Still, the Vikings led the NFL with 28 interceptions and ranked first in the NFC and second in the NFL with 42 takeaways. The Vikings that season also tied for the NFL lead with eight defensive touchdowns, then the highest total in the league in eight seasons. Four Vikings defensive players made the Pro Bowl that season.

From 1989-1991, Dungy served as defensive backs coach at Kansas City under Marty Schottenheimer, helping the Chiefs to the playoffs in 1990 and 1991. In 1989, the Chiefs finished first in the AFC and second in the NFL in pass defense. From 1989-1990, the Chiefs allowed the second-fewest completions in the NFL and the second-lowest completion percentage in the league. Under Dungy, Chiefs DBs-Albert Lewis and Kevin Ross were each two-time Pro Bowl selections.

Dungy's first NFL coaching job came with the Steelers, where he worked from 1981-1988, developing into one of the NFL's top young defensive assistants. In 1981, he became the NFL's youngest assistant (25) when he joined the Steelers as a defensive coach. He was promoted to defensive backs coach in 1982 and held that job for two seasons until he became the NFL's youngest defensive coordinator in 1984.

The Steelers' defense ranked fifth in the NFL in 1984 and 10th in 1985, and in 18 seasons as either a head coach or defensive coordinator, Dungy's defenses have ranked among the top 10 in the NFL eleven times. In five seasons as the Steelers' coordinator, his defenses averaged 24 interceptions and 37 takeaways, scoring 20 touchdowns over that span.



Coach Dungy and Son James meet Pres. Clinton

Isaiah 54:17

No weapon that is formed against thee shall prosper; and every tongue that shall rise against thee in judgment thou shalt condemn. This is the heritage of the servants of the LORD, and their righteousness is of me, saith the LORD.

Dungy began his coaching career in 1980, serving as defensive backs coach at his alma mater, the University of Minnesota. He played quarterback for the Golden Gophers from 1973-1976, finishing as the school's career leader in pass attempts (576), completions (274), passing yards (3,577) and touchdown passes (25). He rushed 413 times for 1,345 yards and 16 touchdowns, earning the team's Most Valuable Player Award two times. As a senior, he played in the East-West Shrine Game, the Hula Bowl and the Japan Bowl. Upon completion of his career, he ranked fourth in Big Ten history in total offense behind Mike Phipps, Archie Griffin and Bob Griese. As a junior, he set a single-season school record with 15 touchdown passes, leading the Big Ten and ranking fifth nationally in total offense and passing. As a freshman, he played for the 1973-74 Golden Gophers basketball team. He averaged 2.6 points per game before concentrating on football. Dungy graduated with a bachelor's degree in business administration.

Dungy signed as a free agent with the Steelers in May of 1977. He was converted from quarterback to wide receiver to safety, and when he made the team, he was the first free agent to make the Steelers' final roster in two seasons.

Dungy played in 14 games as a rookie with the Steelers, intercepting three passes. In a game against Houston that season, with quarterbacks Terry Bradshaw and Mike Kruczek injured, he completed 3 of 8 passes for 43 yards and rushed three times for eight yards. In that game, he intercepted a pass and threw an interception.

In 1978, he played in all 16 games, starting twice and ranking second in the AFC with six interceptions. He helped secure a 15-9 victory over the Cleveland Browns with a last-play interception that he returned 65 yards. He played in the Steelers' 35-31 victory over the Dallas Cowboys in Super Bowl XIII, then the following year in training camp, was traded to the San Francisco 49ers for a 1980 10th-round draft choice. He played in 15 games for the 49ers that season, then was traded to the New York Giants before the following season with RB-Mike Hogan in exchange for WR-Jimmy Robinson and DB-Ray Rhodes.

While with the Buccaneers, Dungy was active in the community, working as a public speaker for the Fellowship of Christian Athletes and Athletes in Action. He launched Mentors for Life, a program that provided tickets to Buccaneers home games to area youth and their mentors. He also was a supporter of children's charitable programs such as Family First, Big Brothers/Big Sisters, Boys & Girls Clubs, the Prison Crusade Ministry and foster parenting organizations. His wife, Lauren, volunteered at The Spring, a shelter for abused women and children, and the First Baptist Church of College Hill lunch program. His voluminous community works continue in Indianapolis. Dungy helped implement a local Basket of Hope program that benefits Riley Hospital for Children. He teamed with others in assisting All-Pro Dad, a family-based organization, and he was a spokesman for Arby's Combo to benefit Big Brothers/Big Sisters and the Boys and Girls Club. Dungy's reach throughout the area include works and appearances with the Black Coaches Association National Convention and Indiana Black Expo. He participated frequently in speaking appearances at area faith-based events and family football clinics.

TONY DUNGY CAREER HISTORY

2002-04, Indianapolis Colts, Head Coach

1996-2001, Tampa Bay Buccaneers, Head Coach

1992-1995, Minnesota Vikings, Defensive Coordinator

1989-1991, Kansas City Chiefs, Defensive Backs Coach

1984-1988, Pittsburgh Steelers, Defensive Coordinator

1982-1983, Pittsburgh Steelers, Defensive Backs Coach

1981, Pittsburgh Steelers, Defensive Assistant Coach

1980, University of Minnesota, Defensive Backs Coach

1979, San Francisco 49ers, Player

1977-1978, Pittsburgh Steelers, Player

1973-1976, Universityof Minnesota, Player

Warrick De'Mon Dunn, NFL Player and Humanitarian

Warrick Dunn, born January 5, 1975 in Baton Rouge, Louisiana, is an American Football player who currently plays running back for the Atlanta Falcons of the NFL.

High School Career

At Catholic High School in Baton Rouge, Louisiana, Dunn played quarterback, cornerback, running back, and was an All-America honorable mention selection by USA Today.

College career

Dunn enjoyed a successful college career at the Florida State University, graduating in 1997 with a bachelor's degree in information studies, where he currently holds several rushing records at the University including the all time rushing record with 3,959 career rushing yards, as well as the record for most rushing yards in one season with 1242, set in 1995. While at Florida State, Dunn became the only Seminole to rush for over 1,000 yards in three consecutive seasons. Dunn's jersey joined other Seminole players such as Fred Biletnikoff, Ron Sellers, Ron Simmons, Charlie Ward, Deion Sanders, and Chris Weinke to have their jerseys retired by the university. He was a three time All-ACC selection and a member of the 1996 ACC all-academic team. His number, 28, may be worn by future players, but his jersey will forever be displayed in the Moore Athletic Center at Florida State, whose policy changed in 1997 and the department began to retire the jersey's of all-time greats but allow the numbers to be worn again.

Professional career

Dunn was selected in the first round of the 1997 NFL draft with the 12th overall pick by the Tampa Bay Buccaneers. In his rookie season Dunn made an immediate impact for the Buccaneers squad. As the year finished he was selected to the NFC Pro Bowl team and was named the Associated Press Offensive Rookie of the Year. Dunn spent the first four years of his career in Tampa Bay where he was named to the Pro Bowl twice (1998,2000) before signing with the Atlanta Falcons in the 2002 off-season. Once again he made a positive impact on the team with 9 total TDs and in 2002 he lead the league with a 5.4 yards per carry average. Dunn scored the most rushing touchdowns in his career, 9, in the 2004 season despite splitting carries with T.J. Duckett and also led the team in rushing with 1106 yards. Having lead his team in rushing yards again in 2005, Dunn was named the NFL's Pro Bowl team marking his third selection to the team.

Personal

When Dunn was 18 years old, his mother, Betty Dunn Smothers, an off duty police officer, was murdered during a robbery in 1993 while working a second job as a security officer, leaving Dunn and his grandmother to raise his 5 younger siblings. Upon signing an NFL contract, Dunn moved his siblings from Louisiana to Tampa where he could come home after practice to make sure they had done their homework, cleaned their rooms and were fed well. This was hardly the ritzy lifestyle most NFL rookies experienced.

Humanitarian ventures

To help struggling single mothers, Dunn established the Warrick Dunn Foundation and the Homes for the Holidays program, which helps single mothers purchase homes. The program buys homes through a down payment provided by Dunn, who also worked with area sponsors to furnish and outfit the homes. The program, as of 2004, has assisted roughly 45 single mothers and 120 children in Atlanta, Baton Rouge, and Tampa, Florida. Dunn's goal is help these mothers realize the dream that his mother was not able to give to him and his siblings, to own their own home. Dunn's achievements have been recognized over the years. He received a Giant Steps Award in civic leadership from former President Bill Clinton for his program. In 2005 Dunn was presented with the Walter Payton Man of the Year Award; named after the Chicago Bears running back who died in 1999, the award is the only NFL award that recognizes a player for his community service as well as for his excellence on the field. In the aftermath of Hurricane Katrina, Dunn challenged all NFL players, except for the New Orleans Saints, to donate at least $5,000 to the relief effort.

Other business ventures

Dunn created a music production company in Atlanta, where he has signed several acts. His only major rule is that the music is not allowed to glorify violence. He is also the owner to two sporting goods stores, one in Tallahassee, the other in Atlanta.

The Tuskegee Airmen

The 99th Fighter Group, known as The Tuskegee Airmen were dedicated, determined young men who enlisted to become America's first black military airmen, at a time when there were many people who thought that black men lacked intelligence, skill, courage and patriotism. Each one possessed a strong personal desire to serve the United States of America at the best of his ability.

Those who possessed the physical and mental qualifications were accepted as aviation cadets to be trained initially as single-engine pilots and later to be either twin-engine pilots, navigators or bombardiers. Most were college graduates or undergraduates. Others demonstrated their academic qualifications through comprehensive entrance examinations.

No standards were lowered for the pilots or any of the others who trained in operations, meteorology, intelligence, engineering, medicine or any of the other officer fields. Enlisted members were trained to be aircraft and engine mechanics, armament specialists, radio repairmen, parachute riggers, control tower operators, policemen, administrative clerks and all of the other skills necessary to fully function as an Army Air Corps flying squadron or ground support unit.

The black airmen who became single-engine or multi-engine pilots were trained at Tuskegee Army Air Field (TAAF) in Tuskegee Alabama.

Four hundred and fifty of the pilots who were trained at TAAF served overseas in either the 99th Pursuit Squadron (later the 99th Fighter Squadron) or the 332nd Fighter Group. The 99th Fighter Squadron trained in and flew P-40 Warhawk aircraft in combat in North Africa, Sicily and Italy from April 1943 until July 1944 when they were transferred to the 332nd Fighter Group in the 15th Air Force.

The 761st Tank Battalion

The strength of the 761st Tank Battalion was proven during 183 days of continual fighting (including action in the Battle of the Bulge) after the Black Panthers became the first African-American armored unit to enter the combat of World War II.

Staff Sergeant Ruben Rivers posthumously received the Congressional Medal of Honor for his extraordinary heroism in action. Warren G. H. Crecy received a battlefield commission and a recommendation for the Medal of Honor while earning his reputation as the Baddest Man in the 761st. Baseball legend Jackie Robinson was an officer with the 761st Tank Battalion during training at Camp Hood, Texas, but he was prevented from going to Europe with his unit by a racial incident on a bus.

An article in the January 1992 edition of Army magazine by Lt. Col. Philip W. Latimer describes his recollections of When the Black Panthers Prowled. Eventually, after delays caused by the deep racial prejudices of the time, the unit was awarded the Presidential Unit Citation by President Jimmy Carter.

Dr. Bill Cosby, Ed.D. World Renown Comedian, Film and Television Actor, Humanitarian, Educator

Bill Cosby is one of the most influential performers of the second half of the 20th century. His live appearances have been selling out nightclubs, concert halls and arenas across the country for four decades; he has had an unparalleled career in television; he is the best-selling comedian of all time on records; his blockbuster books have sold millions of copies; and his generous support of numerous charities, particularly in the field of education, have endowed many Americans with the gift of hope and learning.

However, it is through his groundbreaking appearances on television, particularly in two landmark series each of which defined an American decade, that Bill Cosby has most decisively touched the lives of millions of Americans. In the 1960s, "I Spy" broke the racial barrier in television by featuring Bill Cosby as the first-ever black lead of a weekly dramatic series. In the 1980s, Bill Cosby returned to television with a show that Coretta Scott King described as "the most positive portrayal of black family life that has ever been broadcast." "The Cosby Show" enjoyed years of number-one ratings and nearly unanimous critical praise. The show single-handedly resurrected the moribund sitcom genre and helped lift NBC from last place to first in the ratings by portraying, according to Newsweek, a diametrically opposite side of the black experience than what had previously been seen on television: "a tightly nuclear, upscale family coping with the same irritations and misunderstandings that afflict their white counterparts." Cosby's TV clan was the very model of a strong, close-knit, parent-dominated unit. "The fact that the family is black, without making a particular point of it," reported Time magazine, "is an encouraging sign of maturity in matters of race."

Coming from a poor Philadelphia neighborhood, Bill Cosby represents the voice of the vast, ordinary world out there. Everyone seems to easily identify with his characters and the situations they find themselves in. Bill Cosby's humor often centers on the basic cornerstones of our existence, seeming to provide an insight into our roles as men and women, family members, children, parents. He points out the humor in our lives, and for that we are grateful. "He is Everyman and also his own man,' said Mel Gussow in the New York Times "A witty American humorist in complete touch with the source of his material: himself ."

As a boy, Bill Cosby saw little of his father, a mess steward in the Navy. His mother was the major influence and his first audience member. It didn't take him long to begin making up gags and practicing routines on her, and she always encouraged his inventive performances of everyday household happenings. He attended elementary school with his pals Fat Albert, Old Weird Harold, Dumb Donald, Weasel, and many of the other memorable characters later immortalized in his comedy routines. He left tenth grade to join the Navy and finished high school via a correspondence course while still in the service. When he was discharged, he enrolled at Temple University in Philadelphia, hoping to become a physical education teacher. To support himself he tended bar at night, where he found another readymade audience for his brand of home-grown humor. Word of Bill Cosby's talent spread north to New York, he left school to perform in Greenwich Village clubs, and within a year landed a guest spot on "The Tonight Show." The year was 1963 and Bill Cosby revolutionized American comedy. At the peak of the civil rights movement, Bill Cosby was unique among black comedians of the time in not using race as a subject. "I don't think you can bring the races together by joking about the differences between them," he said. "I'd rather talk about the similarities, about what's universal in their experiences."

In 1965, Bill Cosby made the transition from stand-up comedian to actor with the series "I Spy" and changed the face of television. Coinciding with the crest of the civil rights movements, the series' light touch was "balm for the jangled American psyche of the time," said the New York Times. It was a historic moment in casting when a black man was placed along side a white man as his equal and it created international interest in the show and in the young comedian, who won three Emmy Awards.

Feature films roles soon followed, including his debut in the Civil War drama Man and Boy, Hickey and Boggs, with Robert Culp; Uptown Saturday Night with Sidney Poitier and Harry Belafonte and its sequel Let's Do It Again; Mother, Jugs and Speed with Raquel Welch, A Piece of the Action, again with Poitier, and most recently Jack, with Robin Williams.

There was also more television. After "I Spy" came the drama "The Bill Cosby Show" in 1971, a comedy variety show called "Cos" in 1976, "The Cosby Mysteries" in 1994, and "Cosby" on CBS, plus specials and daytime childrens programs such as "The Electric Company," "Sesame Street," and the critically acclaimed Saturday-morning cartoon series "Fat Albert and the Cosby Kids." It was, though as the main attraction and chief architect of "The Cosby Show," that Bill Cosby, in the words of Time magazine, "dominated the medium as no star has since the days of Lucille Ball and Milton Berle." With its gentle humor, upbeat message, and cross-cultural appeal 'The Cosby Show" entranced viewers week after week from 1984-92, with the simple but refreshing message that "people are many things simultaneously. 'Race' is one such thing, but it isn't the only one and it isn't always the primary one." (The New York Times).

Bill Cosby's success on television has been matched in other areas. In 1986 he broke Radio City Music Hall's 53-year-old attendance record for his concert appearance. Bill Cosby's also a giant in the publishing world. Fatherhood (1986) became the fastest-selling hardcover book of all time, remaining for more than half of its fifty-four weeks on The New York Times Best Seller List as Number 1. It has sold 2.6 million hardcover copies and 1.5 million paperbacks. Time Flies had the largest single first printing in publishing history--1.75 million. He has had 21 albums on the national pop charts (three in the Top 10 and three more in the Top 20) which have earned him eight Gold Records and five Grammy Awards.

A crusader throughout his career for a better world, his great success in the world of entertainment is complemented by his involvement with a host of charity organizations, making substantial gifts in support of education, most notably to predominantly black colleges and to various social service and civil rights organizations.

On the evolution of his own style of comedy, Bill Cosby states that he was drawn at an early age to the masters of jazz, learning to emulate in comedy their ability to take an idea and continually find new and innovative ways of expressing the same theme. The legacy of Bill Cosby's comedic genius is as sweet, meaningful and universal as any piece of music ever played.

Medgar Evers

Civil Rights/Human Rights Activist

Medgar Evers (1925-1963), field secretary for the National Association for the Advancement of Colored People (NAACP), was one of the first martyrs of the civil rights movement. His death prompted President John Kennedy to ask Congress for a comprehensive civil-rights bill, which President Lyndon Johnson signed into law the following year.

The Mississippi in which Medgar Evers lived was a place of blatant discrimination where blacks dared not even speak of civil rights, much less actively campaign for them. Evers, a thoughtful and committed member of the National Association for the Advancement of Colored People (NAACP), wanted to change his native state. He paid for his convictions with his life, becoming the first major civil rights leader to be assassinated in the 1960s. He was shot in the back on June 12, 1963, after returning late from a meeting. He was 37 years old.

Evers was featured on a nine-man death list in the deep South as early as 1955. He and his family endured numerous threats and other violent acts, making them well aware of the danger surrounding Evers because of his activism. Still he persisted in his efforts to integrate public facilities, schools, and restaurants. He organized voter registration drives and demonstrations. He spoke eloquently about the plight of his people and pleaded with the all-white government of Mississippi for some sort of progress in race relations. To those people who opposed such things, he was thought to be a very dangerous man. "We both knew he was going to die," Myrlie Evers said of her husband in Esquire. "Medgar didn't want to be a martyr. But if he had to die to get us that far, he was willing to do it."

In some ways, the death of Medgar Evers was a milestone in the hard-fought integration war that rocked America in the 1950s and 1960s. While the assassination of such a prominent black figure foreshadowed the violence to come, it also spurred other civil rights leaders--themselves targets of white supremacists--to new fervor. They, in turn, were able to infuse their followers--both black and white--with a new and expanded sense of purpose, one that replaced apprehension with anger. Esquire contributor Maryanne Vollers wrote: "People who lived through those days will tell you that something shifted in their hearts after Medgar Evers died, something that put them beyond fear.... At that point a new motto was born: After Medgar, no more fear."

A Course in Racism

Evers was born in 1925 in Decatur, Mississippi. He was the third of four children of a small farm owner who also worked at a nearby sawmill. Young Medgar grew up fast in Mississippi. His social standing was impressed upon him every day. In The Martyrs: Sixteen Who Gave Their Lives for Racial Justice, Jack Mendelsohn quoted Evers at length about his childhood. "I was born in Decatur here in Mississippi, and when we were walking to school in the first grade white kids in their school buses would throw things at us and yell filthy things," the civil rights leader recollected. "This was a mild start. If you're a kid in Mississippi this is the elementary course.

"I graduated pretty quickly. When I was eleven or twelve a close friend of the family got lynched. I guess he was about forty years old, married, and we used to play with his kids. I remember the Saturday night a bunch of white men beat him to death at the Decatur fairgrounds because he sassed back a white woman. They just left him dead on the ground. Everyone in town knew it but never [said] a word in public. I went down and saw his bloody clothes. They left those clothes on a fence for about a year. Every Negro in town was supposed to get the message from those clothes and I can see those clothes now in my mind's eye.... But nothing was said in public. No sermons in church. No news. No protest. It was as though this man just dissolved except for the bloody clothes.... Just before I went into the Army I began wondering how long I could stand it. I used to watch the Saturday night sport of white men trying to run down a Negro with their car, or white gangs coming through town to beat up a Negro."

Evers was determined not to cave in under such pressure. He walked twelve miles each way to earn his high school diploma, and then he joined the Army during the Second World War. Perhaps it was during the years of fighting in both France and Germany for his and other countries' freedom that convinced Evers to fight on his own shores for the freedom of blacks. After serving honorably in the war he was discharged in 1946.

Evers returned to Decatur where he was reunited with his brother Charlie, who had also fought in the war. The young men decided they wanted to vote in the next election. They registered to vote without incident, but as the election drew near, whites in the area began to warn and threaten Evers's father. When election day came, the Evers brothers found their polling place blocked by an armed crowd of white Mississippians, estimated by Evers to be 200 strong. "All we wanted to be was ordinary citizens," he declared in Martyrs. "We fought during the war for America and Mississippi was included. Now after the Germans and the Japanese hadn't killed us, it looked as though the white Mississippians would." Evers and his brother did not vote that day.

What they did instead was join the NAACP and become active in its ranks. Evers was already busy with NAACP projects when he was a student at Alcorn A & M College in Lorman, Mississippi. He entered college in 1948, majored in business administration, and graduated in 1952. During his senior year he married a fellow student, Myrlie Beasley. After graduation the young couple moved near Evers's hometown and were able to live comfortably on his earnings as an insurance salesman.

Mandated Change for Mississippi

Still the scars of racism kept accumulating. Evers was astounded by the living conditions of the rural blacks he visited on behalf of his insurance company. Then in 1954 he witnessed yet another attempted lynching. "[My father] was on his deathbed in the hospital in Union [Mississippi]," Evers related in Martyrs. "The Negro ward was in the basement and it was terribly stuffy. My Daddy was dying slowly, in the basement of a hospital and at one point I just had to walk outside so I wouldn't burst. On that very night a Negro had fought with a white man in Union and a white mob had shot the Negro in the leg. The police brought the Negro to the hospital but the mob was outside the hospital, armed with pistols and rifles, yelling for the Negro. I walked out into the middle of it. I just stood there and everything was too much for me.... It seemed that this would never change. It was that way for my Daddy, it was that way for me, and it looked as though it would be that way for my children. I was so mad I just stood there trembling and tears rolled down my cheeks."

Evers quit the insurance business and went to work for the NAACP full-time as a chapter organizer. He applied to the University of Mississippi law school but was denied admission and did not press his case. Within two years he was named state field secretary of the NAACP. Still in his early thirties, he was one of the most vocal and recognizable NAACP members in his state. In his dealings with whites and blacks alike, Evers spoke constantly of the need to overcome hatred, to promote understanding and equality between the races. It was not a message that everyone in Mississippi wanted to hear.

The Evers family--Medgar, Myrlie and their children--moved to the state capital of Jackson, where Evers worked closely with black church leaders and other civil rights activists. Telephone threats were a constant source of anxiety in the home, and at one point Evers taught his children to fall on the floor whenever they heard a strange noise outside. "We lived with death as a constant companion 24 hours a day," Myrlie Evers remembered in Ebony magazine. "Medgar knew what he was doing, and he knew what the risks were. He just decided that he had to do what he had to do. But I knew at some point in time that he would be taken from me."

Evers must have also had a sense that his life would be cut short when what had begun as threats turned increasingly to violence. A few weeks prior to his death, someone threw a firebomb at his home. Afraid that snipers were waiting for her outside, Mrs. Evers put the fire out with the garden hose. The incident did not deter Evers from his rounds of voter registration nor from his strident plea for a biracial committee to address social concerns in Jackson. His days were filled with meetings, economic boycotts, marches, prayer vigils, and picket lines--and with bailing out demonstrators arrested by the all-white police force. It was not uncommon for Evers to work twenty hours a day.

Some weeks before his death, Evers delivered a radio address about the NAACP and its aims in Mississippi. "The NAACP believes that Jackson can change if it wills to do so," he stated, as quoted in Martyrs. "If there should be resistance, how much better to have turbulence to effect improvement, rather than turbulence to maintain a stand-pat policy. We believe that there are white Mississippians who want to go forward on the race question. Their religion tells them there is something wrong with the old system. Their sense of justice and fair play sends them the same message. But whether Jackson and the State choose to change or not, the years of change are upon us. In the racial picture, things will never be as they once were."

Two Fallen Leaders - One Theme

On June 12, 1963, U.S. president John F. Kennedy--who would be assassinated only a few short months later--echoed this sentiment in an address to the nation. Kennedy called the white resistance to civil rights for blacks "a moral crisis" and pledged his support to federal action on integration.

That same night, Evers returned home just after midnight from a series of NAACP functions. As he left his car with a handful of t-shirts that read "Jim Crow Must Go," he was shot in the back. His wife and children, who had been waiting up for him, found him bleeding to death on the doorstep. "I opened the door, and there was Medgar at the steps, face down in blood," Myrlie Evers remembered in People magazine. "The children ran out and were shouting, `Daddy, get up!'"

Evers died fifty minutes later at the hospital. On the day of his funeral in Jackson, even the use of beatings and other strong-arm police tactics could not quell the anger among the thousands of black mourners. The NAACP posthumously awarded its 1963 Spingarn medal to Medgar Evers. It was a fitting tribute to a man who had given so much to the organization and had given his life for its cause.

Rewards were offered by the governor of Mississippi and several all-white newspapers for information about Evers's murderer, but few came forward with information. However, an FBI investigation uncovered a suspect, Byron de la Beckwith, an outspoken opponent of integration and a founding member of Mississippi's White Citizens Council. A gun found 150 feet from the site of the shooting had Beckwith's fingerprint on it. Several witnesses placed Beckwith in Evers's neighborhood that night. On the other hand, Beckwith denied shooting Evers and claimed that his gun had been stolen days before the incident. He too produced witnesses--one of them a policeman--who swore before the court that Beckwith was some 60 miles from Evers's home on the night he was killed.

Beckwith was tried twice in Mississippi for Evers's murder, once in 1964 and again the following year. Both trials ended in hung juries. Sam Baily, an Evers associate, commented in Esquire that during those years "a white man got more time for killing a rabbit out of season than for killing a Negro in Mississippi."

After the second trial, Myrlie Evers took her children and moved to California, where she earned a degree from Pomona College and was eventually named to the Los Angeles Commission of Public Works. However, her conviction that justice was never served in her husband's case kept Mrs. Evers involved in the search for new evidence. As recently as 1991, Byron de la Beckwith was arrested a third time on charges of murdering Medgar Evers. Beckwith was extradited to Mississippi to await trial again, still maintaining his innocence and still committed to the platform of white supremacy.

The Evers Legacy

Perhaps the most encouraging aspect of Medgar Evers's story lies in the attitudes of his two sons and one daughter. Though they experienced firsthand the destructive ways of bigotry and hatred, Evers's children appear to be very well-adjusted individuals. "My children turned out to be wonderfully strong and loving adults," Myrlie Evers concluded Ebony. "It has taken time to heal the wounds [from their father's assassination] and I'm not really sure all the wounds are healed. We still hurt, but we can talk about it now and cry about it openly with each other, and the bitterness and anger have gone."

At the same time, Mrs. Evers asserted in People that she hopes for Beckwith's conviction on the murder charges. (He was, indeed, convicted after the third trial.) "People have said, `Let it go, it's been a long time. Why bring up all the pain and anger again?'" she explained. "But I can't let it go. It's not finished for me, my children or ... grandchildren. I walked side by side with Medgar in everything he did. This [new] trial is going the last mile of the way."

Lovie Smith, NFL Head Coach

First African American to Lead NFL Team to Super Bowl

Smith was named the Associated Press NFL Coach of the Year for 2005 after becoming the fastest head coach in Bears history to lead the team to a division title, doing so in his second campaign while setting a franchise record for victories by a sophomore head coach with 11. The Coach of the Year Award was the sixth all-time for a Bears head coach, more than any other team in the NFL. Smith – who won the award with 24.5 of 50 possible votes – was the fourth head coach in team history to win the award after team founder George S. Halas in 1963 and 1965, Mike Ditka in 1985 and 1988 and Dick Jauron in 2001

Smith has successfully laid Chicago's foundation for success in just two seasons on the job by establishing his cornerstone of aggressive defensive play. During Smith's first two seasons at the helm, Chicago ranked second in the NFL to the Pittsburgh Steelers having allowed 16.7 points per game and 56 total touchdowns while leading the league during that time by allowing the lowest opponent passer rating, opponent third-down and fourth-down conversion percentage and opponent red zone touchdown percentage in the league. The Bears also ranked sixth in the NFL during 2004-05 with 63 takeaways while scoring a league-high 10 touchdowns via defensive return – including nine interception return touchdowns – with a franchise-record six coming in 2004. Allowing the fewest points in the NFL in 2005, Chicago led the NFL in total defense for eight weeks during the regular season before finishing second, the team's first top-five finish in overall defense since 1993.

Smith came to Chicago with the reputation for being proficient at instituting positive change after he engineered a dramatic turnaround as the defensive coordinator of the Rams from 2001 through 2003. Known for his acumen in teaching and motivating young talent, Smith took on the added responsibility of Assistant Head Coach with the Rams prior to the 2003 season.

During his three years in St. Louis, Smith molded a young defensive group into one of the NFL's most aggressive units. The Rams ranked among the League leaders in takeaways and sacks during his three years in St. Louis. From 2001-03, the Rams ranked third in the NFL in takeaways and fumble recoveries, tied for sixth in sacks, and tied for eighth in interceptions. Smith helped steward St. Louis to shutouts in both 2001 and 2003, the first white-washings by the Rams organization since 1994. The efforts of Smith's defense were rarely lost in the outcome of St. Louis' games during his tenure as the team's 33 wins ranked third behind Green Bay and Philadelphia in the NFL during that time. He capped his stint in St. Louis by orchestrating a unit that ranked among the League leaders in takeaways, defensive touchdowns, and sacks in 2003. In that year, St. Louis led the NFL with 46 takeaways while tying for fourth with 24 interceptions and leading the NFL with 22 fumble recoveries. That season's takeaway total is tied with the 1999 Eagles for the third-highest single-season total in the NFL since 1993 (2000 Ravens, 49; 1993 Bills, 47). St. Louis ranked fourth in the NFL by scoring five defensive touchdowns in 2003 and also posted the fourth-most sacks in the NFL.

Preceding his success in St. Louis, Smith contributed to the revival of Tampa Bay's defense as the Buccaneers linebacker coach from 1996-2000. Tampa's defense hadn't ranked above 20th in the NFL in the four seasons prior to Smith's arrival under head coach Tony Dungy and defensive coordinator Monte Kiffin, but had ranks of 11th in 1996, third in 1997, second in 1998, third in 1999, and ninth in 2000. During the five seasons with Smith on the Bucs staff, the team allowed less than 300 points each year while permitting an average of 16.9 points and 258.8 yards per game. Tampa Bay posted only two defensive touchdowns in Smith's first three years, but improved with two in '99 and a franchise-record six in 2000.

Smith's tutelage has consistently brought out the best in his players. As linebackers coach at Tampa Bay, Smith helped Derrick Brooks develop into one of the NFL's best linebackers. Brooks had 79 tackles as a rookie in 1995 before Smith joined the staff for the 1996 campaign. That season Brooks went over 100 tackles and was named to the Pro Bowl for the first time in his career, a pair of streaks that were extended to 10 consecutive in 2005. Also in 1996, Smith guided Hardy Nickerson to his second career Pro Bowl appearance after not being named the two previous seasons. Brooks and Nickerson combined to be named to eight Pro Bowls under Smith.

Individual success for players under Smith continued when he oversaw the defensive operations for St. Louis in 2001. Defensive end Leonard Little received his first career Pro Bowl berth in 2003 after his third consecutive season with at least 12 sacks. In Smith's first year with the Rams, Little led the team with a career-high 14.5 sacks in only 13 games played while playing primarily on passing downs. The other starting defensive end during Smith's three years in St. Louis was Grant Wistrom, the owner of 45 sacks in seven NFL seasons. Wistrom ranked second on the Rams in sacks each of the three years under Smith with three of his four career multi-sack games coming during that time. With a career-high five sacks in 2003, safety Adam Archuleta set the St. Louis Rams sack record for defensive backs under Smith's guidance. Little and Aeneas Williams were named to the Pro Bowl under Smith's guidance in 2003 while Williams also did so in 2001. Williams and Wistrom were first-team All-Pro selections in 2001 while Archuleta and Tommy Polley earned All-Rookie status that season. Additionally, St. Louis defenders earned four NFC Defensive Player of the Week honors under Smith in 2001 with three more being received in 2003 along with a pair of NFC Defensive Player of the Month awards.

Overall, Smith has spent 23 years in coaching at the collegiate and professional levels. He began his coaching career at his hometown high school, Big Sandy High School, in 1980 before moving to Cascia Hall Prep in Tulsa the following year. Two years later, Smith made the jump to the college ranks at his alma mater of Tulsa as linebackers coach, where he stayed through 1986. Smith moved on to coach linebackers at Wisconsin (1987), Arizona State (1988-91), and Kentucky (1992). Smith was the defensive backs coach at Tennessee (1993-94) and Ohio State (1995).

A native of Big Sandy, Texas, Smith led the Big Sandy Wildcats to three consecutive state championships in high school and was all-state three years as an end and linebacker. Smith was a two-time all-America and three-time all-Missouri Conference defensive back at Tulsa.

Lovie and his wife, MaryAnne, have three sons, Mikal, Matthew, and Miles, and twin grandsons, Malachi and Noah. Lovie is very active in the community and gives much of his time to helping the American Diabetes Association – a foundation near to his heart since his mother suffers from Type-2 diabetes. He participates in ADA sponsored events such as the Tour de Cure Bike Ride, the ADA Care to Cure Gala and their Father's Day Dinner. Smith also purchases 10 tickets for every home game as part of the Bears ticket exchange program and donates them to children suffering from diabetes. In addition, he and his wife have started the Lovie Smith and MaryAnne Smith Foundation which is a scholarship program designed to aid qualified high school students who hail from low socio-economic backgrounds and give them the ability to afford and attend college.
Copyright © 2005-2009 by Rev. Dr. Ricardo E. Nuñez. All Rights Reserved.

FAIR USE NOTICE: This site contains copyrighted material the use of which has not always been specifically authorized by the copyright owner. We are making such material available in our efforts to advance understanding of environmental, political, human rights, economic, democracy, scientific, and social justice issues, etc. We believe this constitutes a 'fair use' of any such copyrighted material as provided for in section 107 of the US Copyright Law. In accordance with Title 17 U.S.C. Section 107, the material on this site is distributed without profit to those who have expressed a prior interest in receiving the included information for research and educational purposes. For more information go to: http://www.law.cornell.edu/uscode/17/107.shtml. If you wish to use copyrighted material from this site for purposes of your own that go beyond 'fair use', you must obtain permission from the copyright owner.